Maersk continues its strategy of developing logistics capabilities to transform into a global integrator, and has signed an agreement with South African RCL Foods to acquire its frozen food logistics division, Vector Logistics.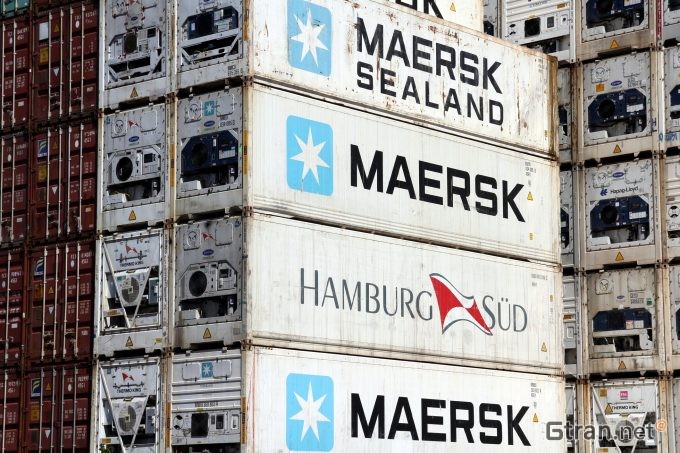 Chairman Robert Maersk Uggla said Maersk "was on a journey" in its aspirations to be a global logistics integrator.
He said: "Many of our customers have primarily seen us as a shipping company on the world's main shipping lanes, but since 2016 we have begun to pivot the company towards more integrated logistics offerings and to more inter-regional activities. And in 2022 we saw a 20% organic revenue growth in logistics."
According to its website, Durban-based Vector Logistics was founded in 1960 and employees over 5,000 people, offering a "fully integrated, temperature-controlled network" via its 26 distribution centres and a fleet of 440 vehicles.
And, during a virtual AGM yesterday, Mr Uggla said the tailwinds for global shipping markets of the past few years "had turned into headwinds, with a challenging outlook ahead".
Maersk's operational profit of $31bn last year will see it return nearly $11bn to its shareholders, but with its 2023 ebit guidance being for a more modest $2bn to $5bn, future dividends will be substantially lower.
Mr Uggla said it was a "stark reminder" that "shipping companies continue to operate in an extremely cyclical industry" and added: "The exceptionally strong consumer demand triggered by the pandemic stimulus programmes had given way to an inventory overhang correction."
He noted that the decline in volumes in the final quarter of 2022 saw the number of containers transported back at 2017 levels.
"Maersk's customers need to prepare for continued vulnerable supply chains and, hence, will have a pressing requirement for resilient sourcing and logistics solutions," said Mr Uggla.
He said there were "many different factors driving supply chain vulnerabilities and risks", identifying geopolitics, climate change and labour markets as particular threats.
"The war in Ukraine and the growing conflict between the US and China have a big impact on trade policy," said Mr Uggla adding that the "implications of climate change will have a huge bearing on industry regulations and policy which will hold far reaching implications for most industry, including our own the transport system".
The third supply chain risk was linked to labour markets, he explained, where changes in ageing demographics, inflation and other factors could have an unbalanced impact on global transport systems.