Transpacific contract negotiations with shippers are taking longer as rates are expected to fall sharply, according to Yang Ming .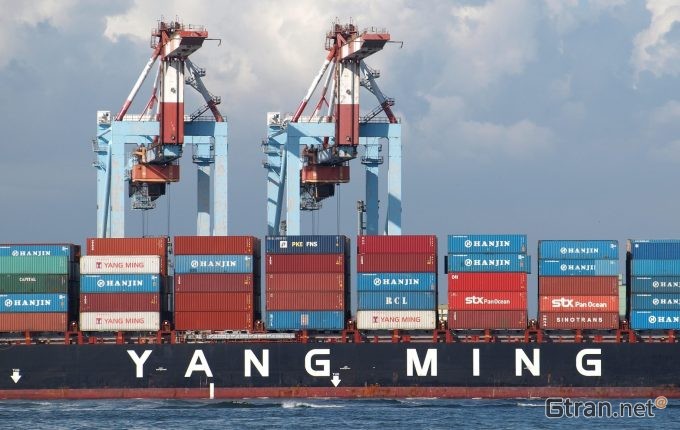 Most negotiations have not been completed, while contract rates are expected to fall by at least 50% from their level in 2021 and 2022, when freight rates soared to all-time highs on the back of Covid-19-related bottlenecks.
However, Yang Ming COO Chang Chao-feng said contract rates would still be slightly higher than spot levels, which had fallen to pre-pandemic lows.
Consultant MSI's March report says spot rates are expected to continue to erode in the first half of the year, so long as liner operators do not meaningfully reduce capacity to respond to falling demand.
It said: "Moreover, new contracts are expected to be signed at significantly lower levels than last year, against the backdrop of the collapse in the spot market."
However, Yang Ming is optimistic that the situation will improve in the second half. Mr Chang said: "With the increase in purchasing power, inflation slowing, inventory reduction and new orders, we can expect a recovery in H2 23, but it's still difficult to estimate the bottom time.
"Intra-Asia and European routes are relatively stable and there are obvious signs of bottoming-out. However, the transpacific route is still under pressure and it seems that it will be more difficult.
"However, with the emergence of traditional restocking in the second half, the peak season is still there. once US retailers draw down on their inventories in the first half, cargo volumes in the second half will gradually improve and the supply-demand gap will improve."
Mr Chang said inflation, interest rate hikes and the development of the Russia-Ukraine conflict would be crucial. He explained: "If the armed conflict regresses, it will be good news for liner operators. The lifting of China's zero-Covid-19 policy and resumption of manufacturing will also have an impact on the economic situation."
In 2022, Yang Ming achieved a net profit of $6.06bn, but expected a challenging 2023, as revenue in Q4 22, fell 53% year on year, to $1.96bn.
Consultant MDS Transmodal said today containerised cargo volumes fell a further 2.5% in Q4 22, describing the traditionally busiest period of the year as the "peak season without a peak".
Volumes have fallen steadily in the early weeks of 2023 and world trade continues to stumble as economies grapple with inflation and high energy prices, suppressing consumer spending.