The 'jury is out' on whether container spot rates have bottomed-out, but on the key transpacific and Asia to Europe tradelanes, the indices are clearly showing that the rate erosion from the stellar highs of a year ago is beginning to ease.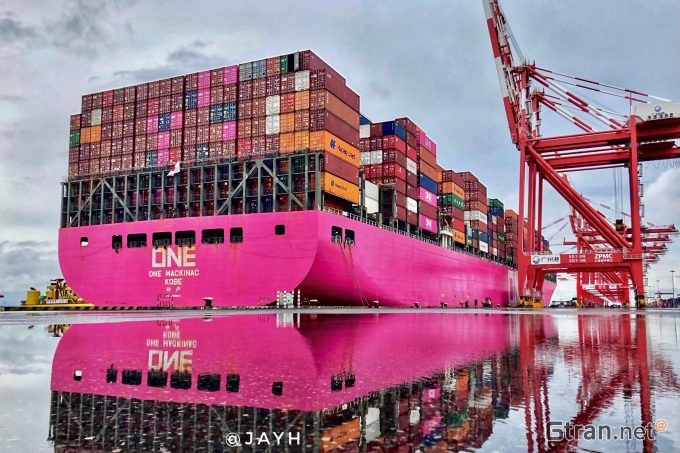 The average spot rate from Asia to North Europe seems to be settling at around $1,450 to $1,550 per feu, with for example Xeneta's XSI component ticking down just 1% on the week, to $1,478 per 40ft.
And for Mediterranean ports, Drewry's WCI reading also recorded a fall of only 1%, for an average spot price of $2,256 per 40ft.
The same pattern was observed on the transpacific, with spot rates from Asia to the US west coast hovering around $1,000 per 40ft. The Freightos Baltic Index (FBX) reading, for example, edged down slightly this week to $1,030, while the FBX US east coast component was down 2%, at $2,215.
BCOs on the transpacific will need to make some important decisions in the coming weeks on what percentage of their volumes they are prepared to commit to carrier contracts.
A live online survey by Flexport yesterday found that around one-third of transpacific shippers did not plan to sign fixed contracts this year, suggesting a much larger than usual percentage that intend to play the spot market.
Moreover, some BCOs are opting for the index-linked contracts that the carriers are pushing, which insulate the shipping lines against a too-low price commitment when freight rates eventually recover.
Jon Monroe, of Jon Monroe Consulting, said carriers "are most likely to refuse a long-term contract at today's spot rate".
Indeed, Israeli carrier Zim said during this week's earnings call that it had set a limit on how low it was prepared to go with its contract rate negotiations. CFO Xavier Destriau said if Zim did not reach "a natural equilibrium" on contract rates, then "we will stop sailing". He added: "And if we stop sailing, it may have a drastic effect on the ability of customers to secure their supply chains."
In fact, ocean carriers appear now prepared to take radical action on restructuring their networks to meet the reduced demand, as evidenced this week by the culling of the AE1/Shogun Asia-North Europe loop by the 2M Alliance, after blanking the service for consecutive weeks.
Mr Monroe said sub-$1,000 rates from China to the US west coast "are not good for anybody", suggesting that if rates are too low those containers will be the last to be loaded when the next capacity crunch hits.
He recommends BCOs should sign contracts with carriers "for a reasonable rate", which he suggests should be between $1,500 and $2,000 per 40ft for the west coast.
Elsewhere, the paradox of the transatlantic tradelane continues, with spot rates still defying predictions of a collapse, despite reports of 60% load factors on the westbound leg. This week's WCI North Europe to US east coast reading remained stubbornly above $5,000 per 40ft, losing just 1%, to $5,326 per 40 ft.
It remains to be seen how much longer the transatlantic trade can continue with the disconnect between supply and demand.