News that Luxembourg-based ferry operator CLdN is launching a ro-ro service between Rotterdam and Teesport this week is a boost for unaccompanied freight.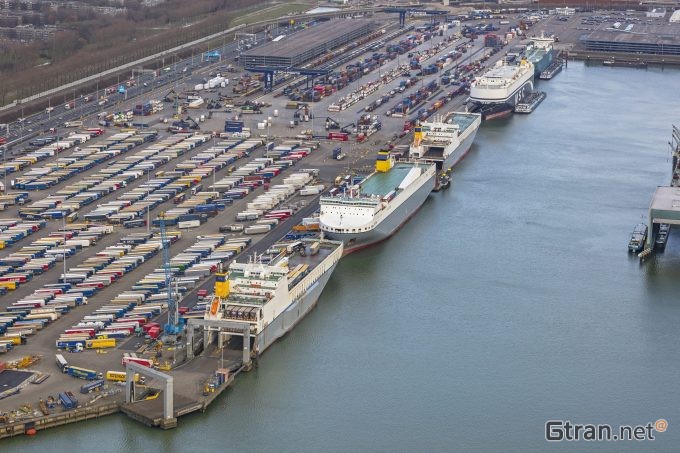 CLdN has also added a further three sailings from Zeebrugge to Purfleet in Essex.
Since the Brexit and pandemic shockwaves hit the freight market, labour shortages have become more acute, with truck drivers, in particular, unwilling to cross borders or drive long distances, when local deliveries can be made with trailers relayed to destinations in the UK, EU and beyond.
Latest figures from the UK's Department for Transport show the number of driven trucks between the UK and Europe fell by just short of 200,000, a 9% decline between 2020 and 2021 – though the latest figures, for the first nine months of 2022, show a 1% increase. In contrast, unaccompanied freight traffic grew just 1% between 2020 and 2021. However, this too showed more lively growth last year, up 6% in the first nine months.
This is a trend CLdN believes it can tap into with its new service, cutting fuel costs and emissions for freight heading north from Dover and Folkestone.
Spokesman Tim Weekes told The Loadstar the company said the first sailing would leave Rotterdam on Friday, arriving in Teesport the following day.
He also pointed to driver shortages and congestion in south-east England as contributing to the demand for European ferry services to call at northern UK ports, where freight can be disembarked closer to its final destination.
"We've had a lot of support from customers and, as we have a freight forwarding business too, we can help them with the details around importing and exporting," explained Mr Weekes.
Meanwhile, the carrier's 8,000 lane metre ferry Delphine returned to service last month, after being fitted with rotor sails, to reduce fuel consumption. Delphine is listed as operating on the UK, Ireland and Zeebrugge service, but Mr Weekes told The Loadstar: "Our vessels are deployed based on demand patterns and to get the best balance for each route. No ship is dedicated only to one route."
That will also apply to the similarly sized dual-fuel newbuildings the ferry company has ordered from the Hyundai Mipo yard in South Korea. The vessels, both powered by diesel and high-pressure LNG, are due for delivery in the first half of 2025.