Ocean carriers are writing-off the first six months of this year, banking on a restocking demand boost in H2 to meet hugely downgraded full-year profit forecasts.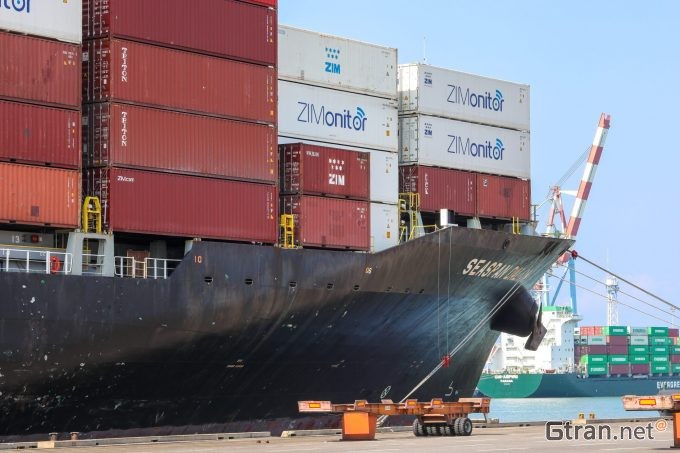 The spectacular financial results of carriers of the past two years have come to an abrupt end, with earnings for this year the subject of a harsh reality check.
The latest carrier to reveal the extent of the liner downturn is Israeli shipping line Zim, which said yesterday it expected to achieve an ebit of just $100m to $500m this year, after posting a net profit of $4.63bn for 2022 and $4.65bn the year before.
Meanwhile, the latest Ti Insight Ocean Freight Rate Tracker report from Transport Intelligence suggests there is yet more bad news for carriers hoping spot rates have bottomed-out.
"Further erosion of ocean freight rates is to be expected in H1 23," says the report. "In addition to dwindling demand, the additional capacity coming into the market in the second half of 2023 and [in] 2024 will be another factor putting downward pressure on rates."
Notwithstanding some slippage on vessel delivery dates, due to labour issues and push-backs from carriers and NOOs, according to Alphaliner data there is a wave of 2.48m teu of newbuild tonnage to be received this year, followed by 2.95m teu in 2024.
Currently the containership orderbook represents around 30% of the fully cellular 26.6m teu global fleet.
It had been widely anticipated that the scrapping of older tonnage would accelerate this year and mitigate some of the impact of the newbuilds, but containership owners that may have been considering demolition sales are having their heads turned by a surprisingly positive charter market.
Indeed, there appears to be a disconnect between the anaemic freight market and the charter market, with brokers reporting renewed interest and an uptick in daily hire rates.
Ocean carriers will want to put their fuel-efficient and more eco-friendly newbuilds into service as quickly as possible, thus the incumbent vessels on network loops will either be cascaded to secondary trades or be put into hot or cold lay-up.
The Ti Insight authors agree with other liner analysts that the current strategy of blanking voyages is not working, and will not work unless volumes increase unexpectedly. The report says: "Unless meaningful and permanent capacity cuts are made, rates will continue to decline, and temporary cuts will not be enough to support the weaker ocean freight volumes."
Moreover, Ti Insight says "the process of inventory correction could last a couple of quarters", and will "continue to contribute to weaker volumes".
Nevertheless, analysts are relatively positive that the second half of the year will be more profitable for the liner industry, opining that a surge in cargo "could stop the fall in rates".