International eyes are on Africa today, following the news that DP World has inaugurated Berbera Economic Zone (BEZ) with the government of Somaliland, Kuehne + Nagel is strengthening its West Africa cluster and, in air freight, Chapman Freeborn last week announced it too was expanding in Africa with its parent eyeing an AOC on the continent.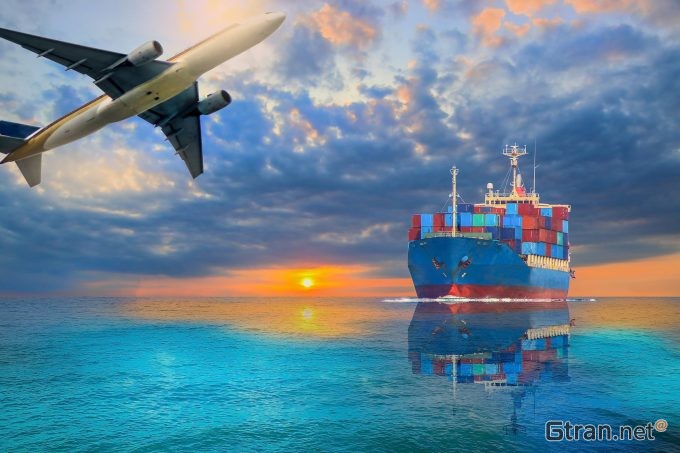 The modal mix of companies will attract industry focus to sea-air potential, thought to be Africa's best shot at continental connectivity.
"Proximity between high-connectivity seaports and super-connector airline hubs provides opportunity for the growth of sea-air traffic into African countries, especially as some Middle East countries plan to compete with their neighbours for 'sea-air market share' into Africa," noted a Trade & Transport Group report last month.
DP World said its vision for Berbera, where it opened a new container terminal in June 2021, was to develop it into a trade hub, "taking advantage of its strategic location along one of the busiest sea routes in the world and access to the vast hinterland in the region, including Ethiopia".
It added: "The BEZ is just 15 km from the port, along the Berbera-to-Wajaale road (Berbera Corridor) that connects to Addis Ababa in Ethiopia, which needs multiple sea gateways to meet its trade requirements."
According to air freight executives, sea-air markets could help transform connectivity in Africa. And the T&T report noted: "Shippers derive enormous benefit from the very low cost of containership transport for the first segment of shipment movement, as well as the high reliability of air transport for the last segment of long-haul delivery."
It added: "Given the paucity of containership ports on the African continent, several gateways, most notably via the Middle East (and specifically the UAE via Dubai-area airports), have striven to offer shippers less-expensive, yet relatively reliable, freight connections into the Africa region.
"Moreover, lack of viable intra-African land distribution networks and customs clearance issues improve the relative attractiveness of air over land-based options."
In South Africa, there is hope that a sea-air service can be introduced via Durban, where rail is failing, necessitating air transport.
Struggling operator Transnet is set to reduce its freight rail network by some 35%. Last month, according to the South Africa Freight Forwarders' Association, "several instances of cable theft were reported … which ensured that no trains could convey cargo to and from Durban".
It said: "In addition, stage 6 load-shedding negatively impacts rail line operations, as no trains can run during load-shedding power outages. These struggles add to the misery for rail cargo, [with] … the split between national rail and road cargo moved further in favour of road. Indeed, rail payload decreased by a mammoth 18.8% from October to December, compared with the previous three months.
"For rail to get out of this bottomless pit, engagements with the private sector must accelerate rapidly and be conducive to collaboration."
This focus on transport projects is great for the charter business, said Sharon Vaz-Arab, regional CEO of Chapman Freeborn India, Middle East, and Africa, which has seen cargo revenues grow 30% since 2021.
"Infrastructure in Africa is developing quickly to support international trade and we see major advancements on the logistics and supply chain front. We are seeing rail, port and infrastructure projects in Africa, as well as oil and gas and energy projects."
Avia Solutions Group, of which Chapman Freeborn is part, is also looking to secure an AOC on the continent via one of its subsidiary companies, while last week South Africa's only pure-freighter operator, Suid Cargo, launched.
T&T Group believes there is an opportunity for freighter operators. In its report it said: "In 2022, approximately 63,000 tonnes of traffic was transported to Africa-area destinations via Middle East airports. This tonnage represents slightly more than one-half of the total Middle East-Africa bi-directional air cargo market.
"The leading conduit of East Asia-to-Africa sea-air trade is the port of Jebel Ali, via Dubai (DXB) and Dubai World Central (DWC) airports. Jebel Ali has the highest maritime connectivity level of all ports in the region. Connectivity is measured in frequencies and origins. Ports such as Nhava Sheva (Mumbai), Salalah (Oman), Jeddah (Saudi Arabia) and Colombo (Sri Lanka) also have high levels of maritime connectivity," it added.
Kuehne + Nagel, meanwhile, announced it had appointed a new team for its West Africa cluster, as part of its strategy to expand its footprint on the continent. Sub-Saharan Africa is expected to outperform world economic growth.
"In 2021, output grew by 3.8%. Similar growth is expected in 2023 and accelerated growth of 4.1% in 2024, based on the latest January IMF World Economic Outlook Update," noted T&T Group.
"According to UNCTAD, the Africa-based working age population – defined as persons aged 15 to 64 years – will expand by nearly 15% over five years, reaching nearly 900 million people by 2026."