South Africa is set to see a shift from air freight as importers and exporters eye tumbling sea freight rates and improved ocean reliability.
The automotive industry in particular will rely less on air, delegates heard at last week's Air Cargo Africa event in Johannesburg.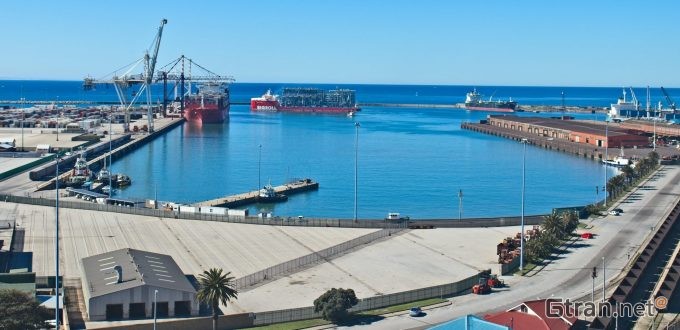 "The market has been very volatile," explained Renaj Moothilal, executive director of South Africa's component manufacturer association, NAACAM. "The component market depends on a globally integrated value chain. You can't have 99% of components, you need 100%.
"In the past, we've moved mostly by sea freight, but over the [pandemic] years, we've had a huge uptake towards air. Sea had issues. We've seen a 60% to 70% increased use of airfreight over the last three or four years."
But he added: "The component sector is cost-sensitive, and cost will always be a key decision driver. But to avoid being the cause of an assembly line shutting down, the use of aircraft became a lot more prevalent."
Jacques Mellet, head of logistics for Indian carmaker Mahindra & Mahindra, said his company had also turned to air freight.
"We do just-in-time logistics, so sea freight is always a challenge. Covid had a huge impact and we had to turn to air. Normally, we do 80% sea freight, now it's more like 60:40 or 50:50. We have to ensure plants run smoothly."
But he said air capacity had been hard to find. He explained: "Not a lot of airlines were available, especially out of India, where we only had Emirates."
Nhlamulo Mashimbye, head parts & sales at Daimler Truck Southern Africa, said he needed speed and reliability.
"Those are the most important things to us. We began to enforce the services we needed – we have penalty clauses. That forces you to resort to air, otherwise you'll end up paying more [by getting fines for delayed shipments]."
According to the latest data from research consultancy Trade Data Service (TDS), last year air accounted for about 20% of the value of South African trade, with sea and road accounting for 67% and 12%, respectively. Overall trade by air declined by 1.2% last year, but exports were up slightly, by 0.5%, and much of the decline in imports was associated with a drop in Covid vaccines delivered.
But air volumes will fall this year, said the car companies. Mr Mellet said: "Sea freight rates are coming down and cheaper now than four years ago, so we won't move much by air if we can ship it.
"We will always use air, it'll always be in the background. But sea is cheaper."
All the shippers were scarred by last year's Transnet strike of port and rail workers.
"The role of labour and productivity in ports becomes even more important as a global competitiveness factor," explained Mr Moothilal. He said the South African government had added fiscal support to the growing automotive sector in the form of grants and incentives to encourage more exports.
Mahindra is also evaluating regions for manufacturing, said Mr Mellet. "China plays a big role, but more and more companies are looking for other regions, such as South Africa."
Kenya Airways Cargo, meanwhile, suggested manufacturers should consider sea-air, and get the best of both worlds.
"We have seen companies restructure and shift to a multimodal approach," said Peter Musola, cargo commercial manager. "Sea to air is a good option for Africa, it brings costs down for a lot of landlocked countries. It makes sense that imports come by sea to Mombasa and then go by air."
He added that the airline was talking to CMA CGM to set up a multimodal solution.
TDS revealed that annual air cargo traffic in South Africa was about 350,000 tonnes, while container throughput at main ports had been some 4m teu a year.
"Economically, South Africa has had a bumpy ride over the past decade, and this is also reflected in international trade figures. However, 2022 performance was good, with trade value growing at 9.5% overall. Expectations for this year point towards further growth, although the current power crisis [load shedding] could derail this."
about two-thirds of Africa's air cargo volumes go through four airports, it said: Nairobi, Johannesburg, Addis Ababa and Lagos.