Freighter conversions are hitting speed bumps that should slow them down to more sustainable levels of activity, as a leading provider of 737-800 conversions predicts a 20% reduction in the market this year.
After hectic activity since the early days of the pandemic, conversion specialists are now having to adapt to a slower market, demand for conversion of passenger planes into all-cargo configuration is on the wane.
The slowdown in the air cargo sector has dented demand for capacity. A stark illustration of this is the shift of Amazon Air into reverse, shrinking its aircraft fleet this year.
A few weeks ago, Air Transport Services Group (ATSG) revealed that the e-commerce giant had renewed just two of ten 767 freighter leases that are set to expire this year. While three of the remaining eight aircraft are headed for the scrapyard, the fate of the remaining five was uncertain, but now seems to have been settled, with Amazon not renewing their leases.
ATSG management recently predicted that use of freighters would drop by about 5% this year, in terms of utilisation hours. At the same time, the revival of air travel is lifting the values of potential feedstock for conversions. Aircraft valuation and consulting specialist IBA Group noted last week that leasing rates for passenger narrow-bodies had been on the rise, whereas those for narrow-body freighters are headed in the opposite direction.
"Lease rates for narrow-body passenger and cargo aircraft are converging," said IBA's head analyst, Jonathan McDonald. While rates for 737-800 passenger models are pushing towards the $200,000 mark, those for 737-800BCFs have dropped below $200,000, he pointed out.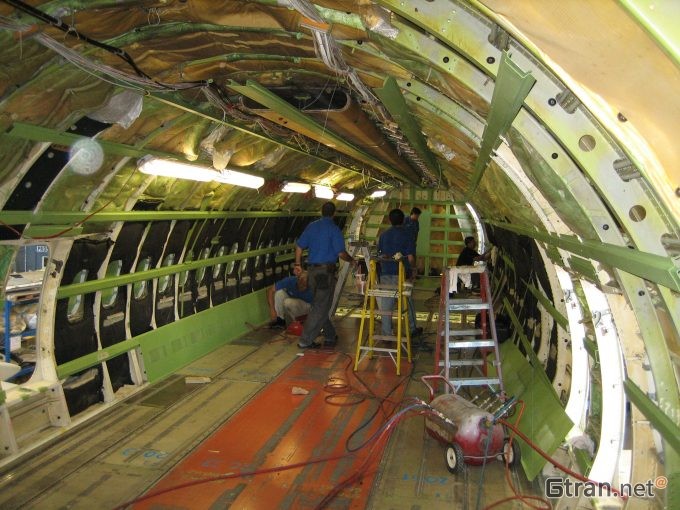 "If passenger lease rates match or beat those of the freighter, lessors will always take placement with a passenger carrier," explained Bob Convey, SVP sales and marketing at conversion specialist Aeronautical Engineers (AEI). In recent years, conversion activity has been mainly driven by aircraft leasing firms.
Moreover, feedstock for 737-800s is tight. Numbers of potential conversion candidates are down after Boeing throttled back production some 18-20 years ago. Moreover, passenger airlines got burned last year with delayed deliveries of new aircraft, so they are hanging onto their planes, and some have even acquired additional 737-800s, outbidding players with cargo ambitions, Mr Convey said.
On top of softer demand for capacity, lower leasing rates and more expensive and tighter supply of feedstock, players looking to convert planes also have to contend with high interest rates, he added.
Squeezed from multiple angles, the market has lost momentum. Mr Convey said: "People are hesitating to jump in. They're a little more cautious. There have been some deferrals and cancellations."
Mr McDonald added: "Everybody and his dog was converting 737-800s. This is coming to an end."
AEI is bracing for a significant slowdown this year, Mr Convey expects a 20% reduction in the 737-800 conversion market.
"We've been going hard for two years and oversaturated the market. Now we have to throttle back to a more sustainable level," he said.
This will include shuttering conversion lines and AEI has already frozen two. Boeing expanded conversion capacity rapidly to some 17 or 18 lines, which will probably shrink to 10 or 11, said Mr Convey.
The 737-800BCF, which has become a sort of poster child for e-commerce transport, is getting hit harder than the larger A321, for which demand has held up better and fewer conversion outfits are in play. Qantas announced last week it planned to get hold of three more A321s for its cargo operations, which would bring its A321F fleet to 12. They will replace smaller 737-300/400 freighters that are nearing the end of their service life.
In the widebody segment, passenger flying is ramping up at a slower pace, which has translated into a moderate increase in lease rates, but this will change.
"With Asia markets opening up, we see a trend up in lease rates and base values," said Mr McDonald.
The rise in belly capacity will affect the widebody freighter market; forwarders using dedicated freighter lift have reaffirmed their plans to continue this, albeit at a reduced level.
On the other hand, FedEx, which grounded five freighters last year and intends to phase out 11 more before September, has said it won't bring those back when the market is stronger. Instead it will rely more on commercial lift to move its less-urgent traffic.