Forwarders in Asia have broadly welcomed the intermodal move by Cathay Pacific's Cargo division and terminal operator to accept cargo shipments in Dongguan, and ship them by sea to Hong Kong Airport for outbound air freight.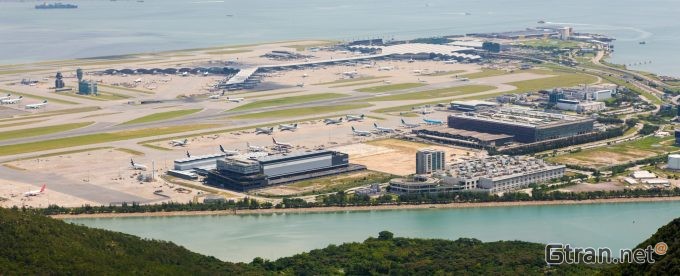 The sea-air intermodal cargo handling between the Greater Bay Area and Hong Kong would lead to lower costs for shippers, they claimed.
The airport's logistics park in Dongguan allows export shipments to be screened, built up and accepted before being loaded onto ships, which then unload in a secure airport area, from where pallets and ULDs can be towed straight to the aircraft. A permanent facility will be established in 2025.
Cathay, which is the first airline and handler to sign up, has set up its own upstream bonded facility, Cathay Cargo Terminal Dongguan. It will develop the same route for imports over the coming months, it said.
Forwarders in mainland China and Hong Kong said it was "a good move".
"If more carriers follow this direction, it could bring a potentially profound improvement of the air freight market in the Greater Bay region," said one Shanghai-based air freight forwarder. "It would benefit many parties, including shippers and origin logistics suppliers.
"It is more like an efficient one-stop service … there is no need to spend time on trucking across the border, the warehouse operation in HK, as well as the operation itself. Consequently there would be a cost saving, because the major operations are in Dongguan not Hong Kong, and sea freight from the mainland is much cheaper than road freight."
Nick Coverdale, Hong-Kong based founder of Agreefreight, said: "This would be a massive saving for shippers' landside costs."
But he also said the development could mean agents would have to make a decision on where to build up shipments.
"Hong Kong is very much based on blocked space agreements, whereby the air cargo agent makes up ULDs, often at warehouses within Hong Kong seaport, and then delivers to the airport.
"Firstly, an agent wants the maximum amount of cargo in one place, to allow the best equalisation of the dense and volumetric cargo. But receiving at two points in the Pearl River Delta will fragment these possibilities and cut profits. So the agent might be pushed to either receive all cargo at Dongguan, or stand 100% with Hong Kong. If the former, it could mean the death of handball operations in Hong Kong, like we've seen for ocean CFS cargo."
He also queried what the stowage would be for pallets that did not fit into containers.
The Shanghai forwarder added: "In general, so long as the operation is done in a reasonable time frame, and costs can be saved for exporters, then it sounds like a very productive service solution for air freight in southern China."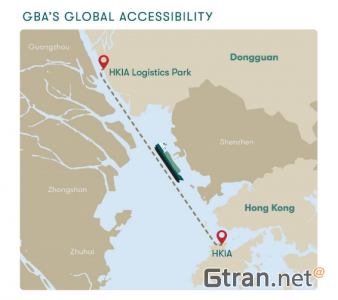 Cissy Chan, executive director, commercial, at Hong Kong's airport authority, said the move would "reinforce" the city's role as an international cargo hub, while Tom Owen, Cathay Pacific's director cargo, noted that it was the first and only upstream facility of its kind.
"We would like to extend our thanks to our friends at Bolloré, Cargo link, DHL Global Forwarding, Dimerco and Yusen Logistics, who helped to realise the viability and benefits of this programme with trials using real cargo shipments," he added.
The scheme is currently open to Hong Kong freight forwarders which are 'regulated agents'.
"The HKIA Logistics Park offers a cost-effective and efficient end-to-end solution to our freight forwarders and shippers in moving cargo to and from the GBA," added Mr Owen. "Our customers can benefit from competitive rates on screening, palletisation and terminal charges. The project is a tremendous opportunity to further develop an important regional market."