Maersk's Q4 volumes last year were 14% below the same quarter of 2021 – the worst performance of all the carriers that have reported to date – and today it announced the "temporary suspension" of a transpacific loop.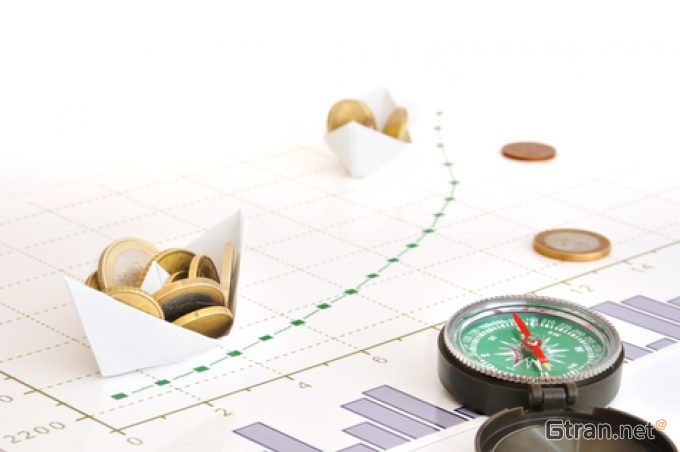 Today HMM reported that its Q4's net profit halved, compared with the same period of 2021, to KRW1.4bn ($1.1bn).
On Friday, Orient Overseas (International) published the Q4 operational numbers for its OOCL container arm, which noted a 5.6% decline in its liftings, compared with the previous year, at 1,746,350 teu.
Japanese carrier ONE has reported its Q4 carryings had declined by 10% year on year, while Hapag-Lloyd's fourth-quarter volumes proved the most resilient so far, its liftings for Q4 at the same level as the previous year.
So OOCL's update provides further confirmation of the rapid decline in ocean carrier profitability during the last quarter, its Q4 revenue slumping 35% on Q4 21, to $3.2bn, for an average rate of $1,822 per teu, versus $2,638 the year before.
Weakness in the North American market saw OOCL's liftings on its transpacific services contract 16%, to 401,740 teu, and revenue slump 43%, to $996m, while its Asia-Europe its liftings were down 8%, to 383,249 teu, with revenue falling 46%, to $795m.
For the full year, OOCL's carryings declined 6% on 2021, to 7,129,358 teu, but its turnover jumped 19%, to $18.7bn, reflecting the strong first half of last year for the container liner industry.
OOCL's intra-Asia and Australasia services remained by far its biggest sector, volume-wise, with liftings last year of 3,329,841 teu, or 47% of its total, and revenue jumping 20%, to $5.4bn.
South Korean carrier HMM recorded a 35% jump in its revenue last year, compared with 2021, to KRW18.6bn ($14.6bn). Net profit came in at KRW10.1bn ($7.9bn), versus KRW5.4bn ($4.2bn) the year before.
However, in Q4, net profit was half that of 2021, to KRW1.4bn ($1.1bn).
HMM did not include any volume data in its release, so it is not possible to determine the average rate per teu achieved, but it confirmed that freight rates had been "under downward pressure", amd added: "Unfavourable market conditions are expected to continue due to widespread inflation and weak economic growth, putting pressure on demand."
It added: "HMM will seek to secure high-yield cargo, promote cost control and improve operational efficiency."
Meanwhile, ocean carrier strategy of blanking sailings to mitigate the impact of extremely soft demand following the Chinese New Year holiday to arrest the erosion of container spot rates, has clearly not succeeded.
Carriers are now being obliged to consider suspending services on routes from Asia that are especially weak, where the outlook and visibility shows no sign of improvement and where voyages have become sub-economic.
Indeed, Maersk announced today it would "temporarily suspend" its standalone TP20 transpacific loop, "until further notice".
Maersk launched its weekly TP20 loop in June 2021, during the peak of demand, to target the highly lucrative premium market. At its launch the loop called at Vung Tao, Vietnam, Ningbo and Shanghai, in China, and Norfolk and Baltimore on the US east coast, going via the Panama Canal and deploying mainly panamax vessels of about 4,500 teu.