To boost regional trade hub ambitions, the Indian government has approved Bangladesh's transhipment cargo to be handled at the Delhi Air Cargo complex.
An air freight window for Bangladesh transit cargo will be available from 15 February, according to India's Central Board of Excise and Customs (CBEC).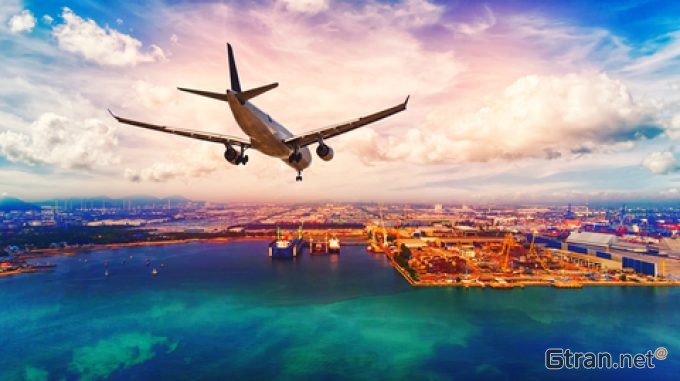 Since June 2020, Bangladesh shippers have had air freight access from the Kolkata air cargo complex, but the fewer flight connections there, including for freighters, had put pressure on their ability to take advantage of this alternative trade corridor.
CBEC said using the Delhi Air Cargo facility as well would improve cargo evacuation and logistics efficiency.
"Goods, loaded on containers/close-bodied trucks, enter India from LCS Petrapole and move by road to Kolkata, from where they are airlifted and transported to third countries," said CBEC. Petrapole is the most sought-after 'land customs station' along the India-Bangladesh border.
According to Vineet Malhotra, co-founder and director at Kale Logistics Solutions, Delhi Air Cargo is one of the leading air freight hubs in the region and the improved connectivity will be a boost for Bangladesh's export industry.
"Transhipment through India can also lead to significant cost savings for Bangladeshi exporters, as it allows them to take advantage of the lower air cargo rates and more competitive shipping options available through Delhi Air Cargo," Mr Malhotra told The Loadstar.
Delhi Airport has expansive international flight connections and greater market reach, with chartered freighter capacity growing thanks to an influx of cargo-only start-ups and global express logistics leaders like UPS and DHL beefing up their Indian services.
"Transhipment through Delhi Air Cargo will allow Bangladesh exporters to reach a wider reach of markets, including those in Europe, the Middle East and Asia, which may not be accessible directly from Bangladesh," Mr Malhotra added.
The most alluring or 'x' factor for Bangladeshi exporters will be faster movement of goods to final destinations, he believes.
According to industry sources, Dhaka Airport currently operates some 250 cargo flights a month, handling about 15,000 tons of cargo – mostly ready-made garment shipments. Bangladesh garment exporters have experienced air freight capacity shortages.
The Delhi air freight opening builds on a sea-rail multimodal logistics system CBEC laid out in September to permit transhipment of Bangladesh export containers from Nhava Sheva and Mundra ports by sea. Under this transloading arrangement, laden boxes from Bangladesh are transported by barge or coastal ships to Kolkata or Haldia, and then loaded onto trains connecting Nhava Sheva or Mundra.
Historically, for sea freight, in the absence of direct mainline services, Bangladesh containers have mostly been feedered to Sri Lanka's Colombo Port or Singapore.
The alternative transhipment facilitation push, both for sea and air services, comes as the Bangladesh government and local exporters are looking to capitalise on global sourcing shifts away from China, with RMG goods leading that migration.
The cross-border transhipment programme has also seen other industry-level efforts, as container integrator strategies gain ground. Maersk (India), in partnership with Kolkata Port, recently performed several pilot barge sailings to connect import or local cargo meant for the country's north-eastern region by sea, using Bangladesh's Chittagong or Mongla as a transit point.
From a broader industry perspective, it presents a two-way opportunity, as, by aiding intermediate hub facilities for growing Bangladesh exports, New Delhi can scale-up cargo volumes at its sea ports and air cargo complexes.