US intermodal traffic rolled into 2023 with the brakes on: the sector was down last year and things got worse in the first weeks of the new year, producing the worst January since 2013.
The dismal last month followed contraction both in the fourth quarter and over the full year. The Intermodal Association of North America (IANA) reported a 16.2% decline in Q4.
International container traffic actually eked out a 0.9% gain, but US domestic trailers slumped 29.7%, while domestic container count sank 4.2%
This brought the tally for the year to 17,716,445 units, a drop of 3.9% on 2021. Domestic containers were actually up 1.6%, year on year, but trailers fell 23.8% and international container traffic dropped 6%.
And the longer-term picture is gloomy. Intermodal volumes in the US have contracted in three of the past four years; last year, they slipped for six straight months between July and December.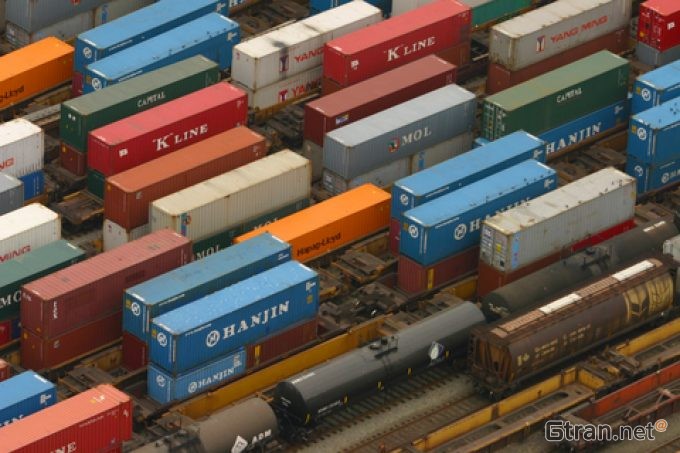 IANA cited a litany of issues – from terminal congestion and full warehouses to the spectre of a rail strike and port labour contract negotiations on the west coast – as causes. It had projected 2.9% growth for the year, but loadings were down in each quarter.
The decline went hand-in-hand with rate erosion, partly the result of aggressive rate cutting by the rail carriers in response to increased competition from trucking.
Things did not improve with the new year. Statistics from the Association of American Railroads (AAR) show intermodal containers and trailers down 3.2%, year on year, for the past month. This was in contrast with rail carloads, which rose 2.2%, showing gains in 12 out of 20 commodity groups.
"It was the worst January for intermodal since 2013, with major retailers cutting back on inventories and consumer spending – especially on goods – having contracted," commented AAR SVP John Gray.
January ended with a 7.4% drop in intermodal traffic in the final week, according to AAT figures. Elsewhere, Canadian rail carriers reported a 3.5% dip in intermodal business, while their Mexican counterparts registered growth of 1.8%.
The following week produced a 3% decline in US intermodal volumes, while Canadian railways posted a 6.2% gain and Mexican carriers' business was flat (down 0.1%).
IANA does not expect to see an improvement anytime soon. Pointing to a slowdown in goods consumption, slower job growth and the personal savings rate near a record low, the organisation described the likelihood of near-term growth as "remote".
On a positive note, however, IANA mentioned that new orders indicated pent-up demand, auguring some relief for the manufacturing sector that had weakened in the fourth quarter.
In a webinar last month, Consulting firm Transportation Intelligence predicted a challenging year for intermodal rail operators, which are facing a cocktail of weaker demand and competition from trucks. On top of this, TI pointed to the shift of US imports from Asia from west coast gateways to those on the Atlantic coast and Gulf of Mexico, which is reducing intermodal mileage.
According to Transportation Intelligence VP rail and intermodal Todd Tranausky, all intermodal segments are going to struggle this year. He believed the sector's ability to compete with trucking had steadily eroded in the second half of last year, and he expected this gap to remain in the first half of this year and no growth for intermodal before Q4.
On a brighter note, IANA said intermodal network fluidity had improved through the second half of 2022, but added that this was helped by weakening traffic volumes. Shipper gripes with railway performance are a clear signal that the carriers have some way to go to establish reliability and, with truckers vying for this business, shippers may well be swayed by their competitive pricing.
For their part, intermodal heavyweights Hub Group, JB Hunt and Schneider National have certainly been aggressive in their pricing, which observers read as increased competition between them for a larger slice of the intermodal business.
Shippers should be able to look forward to attractive pricing, while low volumes should help improve network fluidity further.