Maersk says "there may be reasons for optimism", as it hopes for a "surge in demand from the second half of 2023" onwards.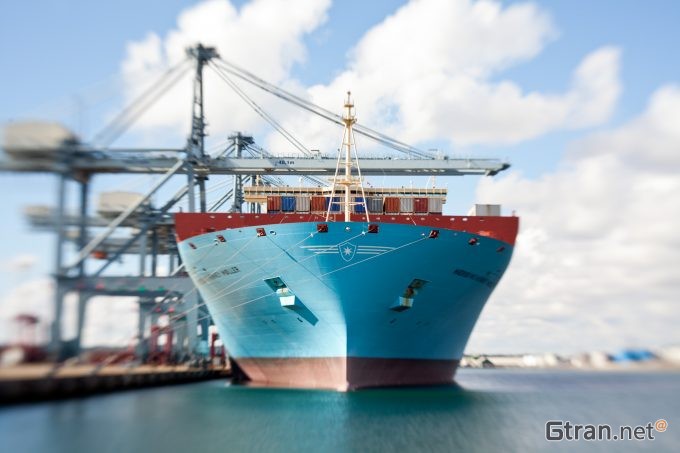 Although the carrier added that there was "little sign of any short-term improvement", there were some positive signs emerging from the container industry services sectors.
In its monthly Asia-Pacific market update, Maersk says "inflationary and recessionary pressures" are "dampening the outlook in Asia".
It said: "Container demand has continued to fall with volumes back to pre-pandemic levels."
It said it would "continue to make capacity reductions on services to North America, North Europe and the Mediterranean over the next several weeks, due to reduced demand as a result of the lunar new year holidays".
"As markets remain volatile, we're ready to adjust to sudden shifts in inbound and outbound business," said Morten Juul, Asia Pacific regional head of ocean management.
Indeed, Maersk and its 2M partner, MSC, confirmed at the weekend they were again voiding their AE1/Shogun and AE55/Griffin loops, advertised to sail from China on 15 February and 19 February, respectively.
The weekly blanking of the two services, and the contingency coverage for bookings on the AE5/Albatross and AE6/Lion loops, looks set to continue while demand remains weak.
The rival Ocean Alliance carrier members, CMA CGM, Evergreen and Cosco/OOCL, are taking similar action to mitigate the same effects, while THE Alliance partners Hapag-Lloyd, ONE, Yang Ming and HMM are diverting some North Europe-to-Asia and US east coast-to-Asia backhaul vessels via the Cape of Good Hope, adding to transit time and thus soaking up excess capacity.
Meanwhile, there are reports of 'green shoots' emerging in some container industry sectors, which will be encouraging news for liner trade operators.
A good barometer of the health of the container sector is activity in the charter market and, according to brokers, the container market enjoyed "another active week" last week.
Maersk Broker reported that "most segments experienced some sort of demand", adding that demand for tonnage was "steady".
Elsewhere, Braemar said, there were "reasons to be cheerful" in the container sector, adding: "The early signs are good and in the first full week back, post the lunar new year break, enquiry levels have risen across the segments."
And online shipping container platform Container xChange said its CAx (container availability index) readings were indicating a "demand revival" as China reopens after three years of a zero-covid policy.
"The rebound of trade in China and container trade will depend on the pace of the reopening in China; that is, how quickly production volumes return to normal there," said Christian Roeloffs, Container xChange cofounder and CEO.
"Effectively, the question is whether importers are still wary of supply chain disruptions that will influence them to buy early, or will they return to a just-in-time model.
"In any case, we expect to see a demand uptick," he added.