A new sea-air terminal in Mombasa is aiming to more than halve the transit time for goods moving between China and West Africa.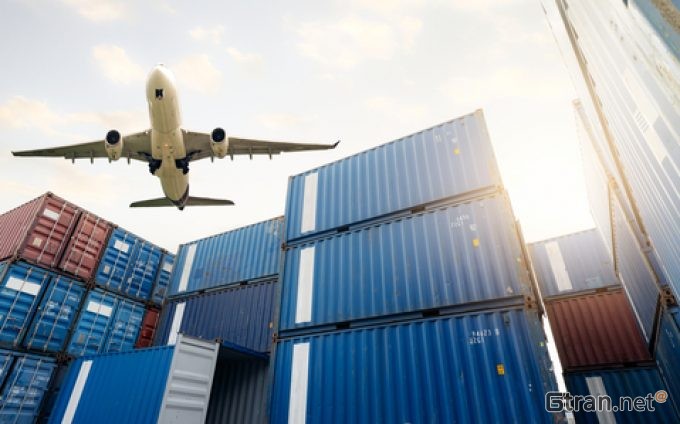 Under development by Astral Aviation, the terminal will be the first in Africa to offer sea-air connectivity, as cargo demand within the continent, which includes 16 landlocked countries, is expected to substantially increase over the next decade.
Astral CEO Sanjeev Gadhia told delegates at last week's World Cargo Summit in Abu Dhabi: "On a purely ocean freight basis, it takes 66 days for deliveries from China to reach Nigeria's largest city, Lagos, but with this sea-air route, the first for the continent, we will be able to deliver goods in under 30 days."
While the latest IATA figures show a contraction in airfreight demand, compared with pandemic and pre-pandemic years, volumes from China are expected to climb, long-term.
Mr Gadhia said that, while the development of Mombasa would be the first, Astral was already in the process of identifying additional sea-air terminals, citing Durban in South Africa and Lome in Togo as potential future sites to cater for this demand.
"Having received the concession for Mombasa, the terminal will provide a faster alternative to the sea-air model operating via Jebel Ali," Mr Gadhia continued. "But we do not deny that there remain hurdles we will have to overcome if it is to be a true success, not least of which are regulatory problems."
A particular concern for Astral is the lack of understanding between shipping bills of lading and airfreight's air waybills, when it comes to customs authorities.
Robert Sutton, SVP of the free zone at Abu Dhabi Airports, which is contending with its own regulatory issues in making its sea-air offering viable, said the "path to success" depended upon a standardisation of documents and process across the modes, not just air and sea.
"As we digitise the industry, we should be able to develop a more seamless facilitation of trade, regardless of mode," Mr Sutton said.
"There are certainly regulatory changes required to make Abu Dhabi effective on the sea-air front, but our role is to work on the creation of bonded corridors that will allow the cargo to seamlessly flow between airports, ports, and even rail terminals."
Mr Sutton said Abu Dhabi was committed to the sea-air product, which would be seen in the support it provided on the legislative front.
Support for the product does appear to be increasing, although there have been questions raised over the issue of liability when splitting transport across different modes, but chief operating officer at Ceva Logistics Peter Penseel said: "When it comes to liability, this would not be connected to the air waybill nor to the bill of lading, the forwarder would be liable."