CMA CGM has launched a €200m ($217m) fund to invest in new maritime decarbonisation project proposals, with the aim of accelerating progress in French shipping.
The call for projects is being conducted with the French State Secretariat for the Sea and encourages applicants to submit projects to CMA CGM, including a business plan, quantification of the decarbonisation impact and a breakdown of how the funding will be used.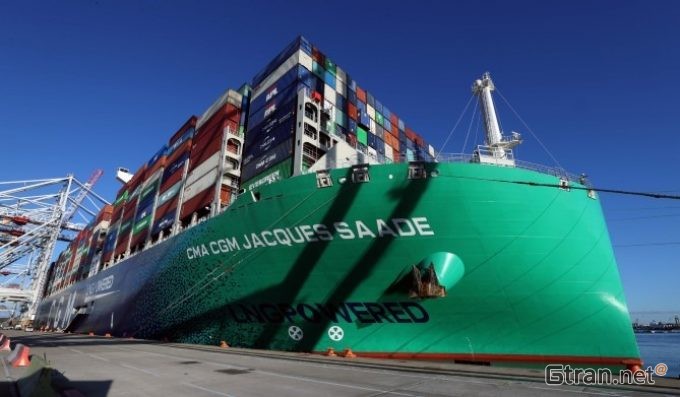 Targeting net zero emissions from shipping by 2050, the €200m is part of the CMA CGM Fund for Energies, a €1.5bn five-year project created by the firm's chairman and CEO, Rodolphe Saadé, last year. At the time, he said it was "…our duty to do more and accelerate our actions".
However, the call excludes proposals for decarbonisation in the air cargo sector, despite the shipping giant entering the arena as part of a vertical integration campaign in late 2021, alongside peers, including Maersk. Air cargo, however, remains incredibly difficult to decarbonise.
A CMA CGM spokesperson told The Loadstar: "The call for projects concerns all companies or organisations operating in the maritime industry in mainland France and French overseas territories… shipping, tourism and cruising, fishing and seafood products, infrastructure, naval and nautical industries and renewable energies. The air cargo industry is not included."
The pathway to decarbonisation, CMA CGM has maintained, is more straightforward with LNG. The group has embarked on a recent projects to decarbonise its supply of methane gas fuel, which will include various bio-LNG initiatives, including one in Amsterdam, which, it says, would provide enough fuel for seven CMA CGM vessels.
In 2021, Mr Saadé defended the group's decision to 'go all-in' on fossil LNG as a decarbonisation stepping stone, saying it was "always easy to criticise what others are doing".