Improved booking prospects show the Asia to Mediterranean tradelane is proving more resilient than the North European market, prompting the 2M Alliance to reinstate a voided sailing.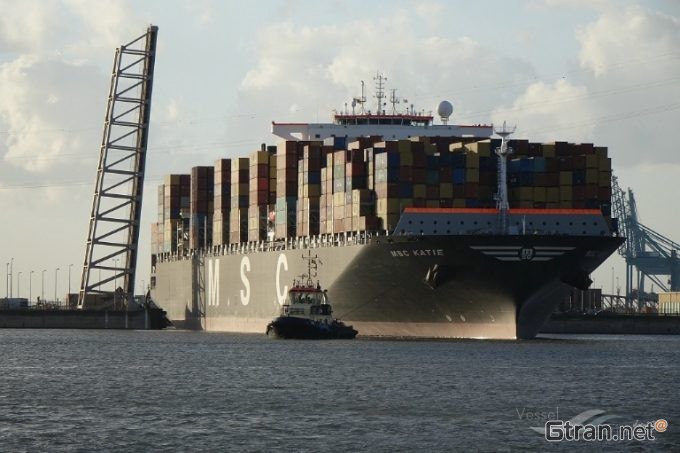 Moreover, the trade is more profitable, with Asia-Mediterranean container spot rates stabilising at twice those for North European ports, at between $3,000 and $4,000 per 40ft.
2M partner Maersk said today the 24,000 teu MSC Amelia, deployed on the 2M AE11/Jade loop from Asia to Mediterranean ports, would be "reinstated" and sail this week, due to "increased demand".
Alliances have blanked around a third of all sailings from Asia to North Europe and the Mediterranean between weeks one and six, however, taking into account slidings and that some ships are being diverted via the Cape of Good Hope on the backhaul to save Suez Canal fees and slow the return to Asia, the effective capacity reduction is considerably higher.
The concentration of cancellations on certain loops is resulting in temporary service suspensions as consecutive sailings are blanked.
For example, according to Alphaliner, the remaining vessel deployed on the 2M AE1/Shogun loop, the 15,413 teu Maersk Cambridge's scheduled departure from Ningbo on 18 January has now been cancelled.
"Unless cancellations keep coming, the service should, in principle, resume with the 15 February departure of the 13,000 teu MSC Katie from Ningbo," said Alphaliner.
However, despite the AE1/Shogun withdrawal and the voiding of four consecutive sailings on the AE55/Griffin loop, Maersk and MSC are still struggling to match supply with demand.
The 2M partners have announced two more cancellations this month: the 19 January sailing from Ningbo of the 19,462 teu MSC Rifaya on the AE6/Lion service; and the 17,816 teu Eugen Maersk's AE7/Condor loop, scheduled to depart from Ningbo on 24 January.
Moreover, many of the sailings for North Europe that are not blanked are arriving at their first discharge ports only 60% to 70% full, thus eliminating the landside congestion that had snarled up supply chains in the first half of last year.
a UK port contact told The Loadstar: "Our only problem now is that the carriers are maxing-out their empty container stacks, as they just don't need them back in Asia.
"The ships are in no rush to get back to Asia, so any operational delays through high winds no longer means we have the ship's operator screaming on the phone to us, threatening to cut and run," he added.
Meanwhile, the port of Antwerp-Bruges has published its 2022 full-year figures, showing container throughput down 5.2% on the year before, at 13.5m teu.
"High energy prices and economic uncertainty have caused a slowdown in demand for container traffic," said the port.