The world held its breath briefly today as a Greek bulk carrier, Glory, grounded close to the western bank of the Suez Canal for several hours.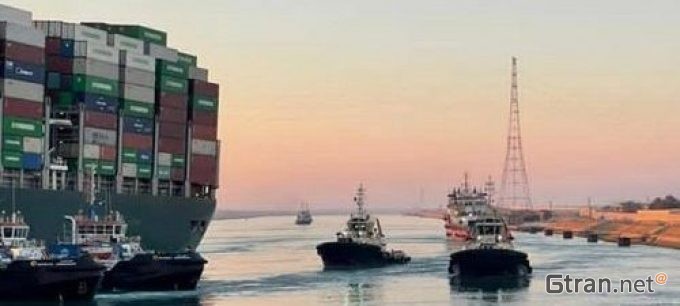 The 225m vessel, believed to be travelling from Ukraine to China, was travelling southbound in a convoy of 21 ships at the time of the grounding, which took place near al-Qantara, according to Norwegian ship agency Leth, which tweeted about the incident at shortly after 8am local time. "M/V Glory grounded while joining a southbound convoy near to al-Qantara," the tweet read. "Suez Canal Authority tugs are trying to refloat the vessel."
The same account reported the vessel had been refloated two hours later.
It was not long before parallels were drawn to the 2021 grounding of the Ever Given, which blocked the Canal for six days and generated billions of dollars in costs for the maritime industry, insurers have said, as well as direct losses of as much as $15m per day for Egypt itself.
"Aw s**t, here we go again," tweeted one account in response to the grounding.
However today's incident was rather different, taking place in a straight section of the canal North of the Great Bitter Lake, and some 75km away from where the crew and pilots on the much larger 20,124 TEU container giant, almost twice as long as Glory, lost control while navigating a sweeping curve, in high winds during a sandstorm.