Ocean carriers are ramping up their intra-Asia connections as US and European importers look to ease their dependence on China to source products from neighbouring Asian countries.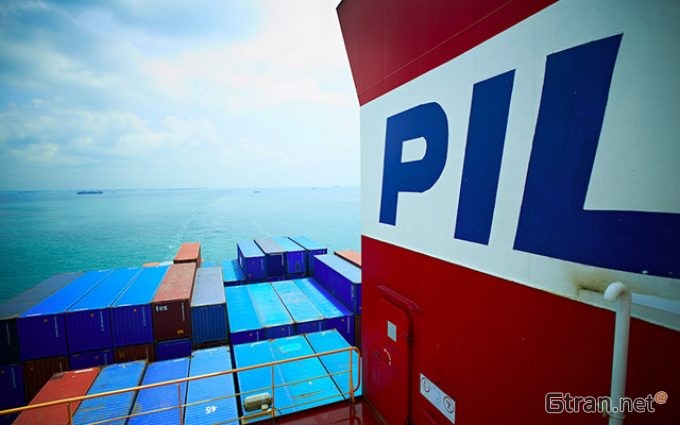 Moreover, these new markets are providing welcome growth opportunities for carriers battered by a collapse in demand on long-haul services and sitting on a surplus of small containership tonnage.
Carriers are jockeying with competitors – often within an alliance – to offer better transit times to other exporters in the region as they wean themselves off the heavy reliance on those in China.
Speaking last week, as a guest on the Port of Los Angeles monthly media briefing, Japanese carrier ONE's CEO, Jeremy Nixon, said the line's US customers were "trying to decouple their reliance on China".
"We have to adjust our loops and services so we are not just covering China," said Mr Nixon, who explained that, hitherto, Chinese exports represented some 70% to 80% of ONE's transpacific eastbound liftings.
"We have to cover these other markets from where US shippers will increasingly source," said Mr Nixon.
MSC and Maersk are among carriers that recently announced new intra-Asia services, with Singapore-based Pacific International Lines (PIL) the latest line to launch a new hub and spoke link.
On 3 January, the niche carrier will launch its SCP service between the South China ports of Xiamen, Nansha and Shekou and Manila and Cebu in the Philippines, with two 800 teu feeder vessels offering shippers a weekly link.
PIL's general manager for intra-Asia services, Surendran Mathilagath, said the introduction of the SCP service was "timely" and that it would meet a growing demand from shippers "for stronger links between the two countries".
"The Philippine economy is forecast to do well over the next few years, driven by healthy post-pandemic demand," said Mr Mathilagath. "In addition, the implementation of the Regional Comprehensive Economic Partnership (RCEP) agreement is expected to benefit China-Philippines trade," he said.
Meanwhile, MSC last week announced two new dedicated intra-Asia services: the Seagull service will connect Thailand with China, Singapore and Malaysia; and the Pertiwi loop, which will additionally support Thai exporters to Indonesia.
"Committed to supporting the Thai market, MSC recognises the importance of having a comprehensive and effective intra-Asia service network," said Gaspard Vandamme, MD of MSC (Thailand).
Deputy MD Rungruedee Kurutuch added: "So far, MSC in Thailand has been known predominately for long-haul services across the globe. However, due to the growing demand for intra-Asia shipping services, MSC would like to step into the scene to support exporters with service offerings."