The last sailing of the Asia-Europe Express (AEX) service run jointly by China United Lines (CULines) and TS Lines will take place on Saturday.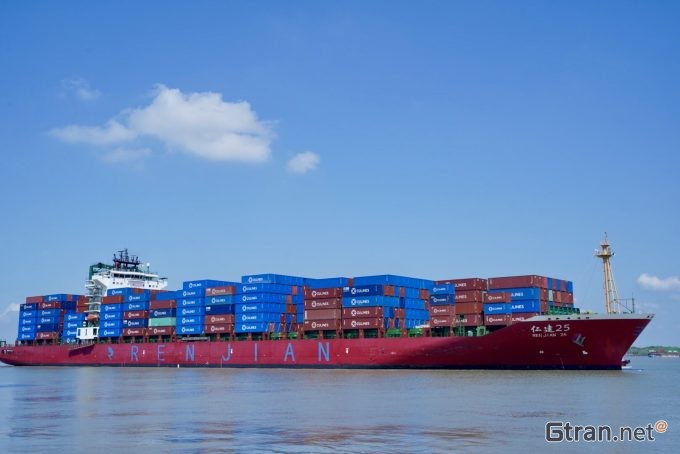 This is just over a week after CULines requested an early termination of its vessel-sharing arrangement with fellow Chinese state-owned peer Antong Holdings.
All but one of the seven ships on the AEX service were fixed from Antong, with capacities ranging from 4,100 teu to 4400 teu.
AIS data shows that of the ships CULines took from Antong, parent of Quanzhou Ansheng Shipping, the Ren Jian 15 and Ren Jian 17 appear to have been idled, the former anchored since 26 November, the latter stationed around Hong Kong's anchorages since 12 November, both seemingly casualties of declining cargo volumes.
TS Lines appears to have alternately deployed the TS Manila and TS Singapore to the AEX, however, vessel-tracking data indicates that in August, TS Manila was chartered to Chinese operator BAL Container Line, while TS Singapore will carry out the last AEX sailing, expected to depart Ningbo on Saturday, arriving in northern Europe in January.
Alphaliner's latest report, released yesterday, says CULines had admitted that the panamax ships deployed to AEX were less economic than their more established competitor's large vessels.
On 29 November, Antong revealed CULines' request for an early termination of the VSA and that both sides would discuss compensation.
According to Alphaliner, CULines remains active in the Asia-US west coast trade and its departure from the Asia-North Europe route will not have a substantial impact on the overall freight market, as its market share in this space was just 0.5%.
CULines, which began trialling an Asia-Mediterranean service in April, is reportedly keen on increasing capacity in the lane, as freight rates here have remained steady, even as demand is weakening across many other routes.
Last week, the Shanghai Containerized Freight Index showed Asia-Mediterranean rates averaged $3,650/feu, compared with $2,170/feu for Asia-North Europe.
Alphaliner suggested CULines could divert some of its Antong-chartered ships to the Mediterranean if premature redelivery does not materialise.