Three large players in the US trucking arena have joined hands to steer towards an industry standard for online scheduling through application programming interfaces (APIs).
Such a standard would drive efficiency and reduce lost time and revenue, they say.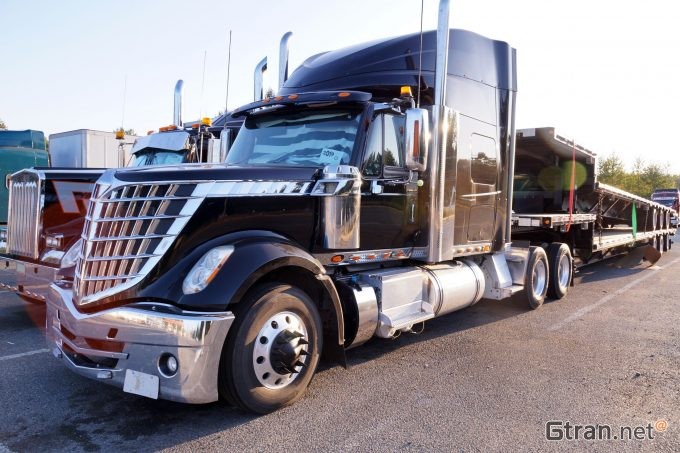 They intend to table an initial set of standards and related documents in the first quarter of next year, and in the early phase, their focus will be on the truckload sector.
The players behind the initiative are Uber Freight, digital freight network provider Convoy and trucking/intermodal provider JB Hunt.
They have identified truck appointment scheduling as a point of friction in supply chains, claiming it is riddled with inefficiencies and costly delays for truckers and shippers, and with universal standards for APIs for this functionality, the process can be simplified to unlock benefits for all involved parties, they said.
And the trio view themselves as initiators of a broader move: they have formed a Scheduling Standards Consortium (SSC) and invited other players in the industry, such as freight brokers, 3PLs and providers of transport and warehouse management systems, to join.
According to the consortium, scheduling appointments at facilities is one of the most common activities in the trucking business, "but also one of the most fragmented and offline", they say, and is urgently in need of standardisation.
"As the industry turns increasingly to an integrated network of providers and solutions to manage the end-to-end lifecycle of each shipment, it's become important to define and share a consistent data architecture and API standard for the distribution of scheduling information," they said.
"The SSC's objectives are to define an API standard for sharing scheduling information, implement standardised interfaces to enable system integration and advocate for the standard across the industry. The standard will bring more autonomy and resiliency to the movement of goods, making it easier to book and manage appointments, optimise processes for drivers, shippers and receivers and drive operational efficiencies for the industry at large."
According to Convoy, the trucking industry sets about 1.5 billion appointments a year, for the most part, conducted through EDI links or manually, resulting in significant down time for truckers, which translates into lost revenue.
The Owner-Operator Independent Drivers Association Foundation conducted a survey last year, which found drivers spent up to 33% of their possible drive time in downtime. And a report in 2018 by the US DoT estimated downtime is associated with reductions in annual earnings of $1.1bn to $1.3bn on for-hire commercial motor vehicle drivers in the truckload sector.
Bill Driegert, co-founder and head of operations at Uber Freight, said: "If we don't align on standards, we will create more work for everyone in the coming years. Everyone wins if we can align on common ways of interfacing."
The partners stress that the goal is not to create a commercial product, but to develop a common API formula. The ultimate objective is to create an open exchange of data that enables all the transport management systems and digital freight platforms to communicate at a level where they can help one another when needed, added Spencer Frazier, EVP of sales and marketing ay JB Hunt.
"When all the trucks are plugged into a digital network, the industry can better orchestrate freight needs with data-informed systems. A standard API-based approach allows companies to access the latest data and make smart decisions to increase efficiency, reduce empty miles and waste, lower costs, and improve service outcomes," added Convoy CEO and co-founder Dan Lewis.