Ocean Alliance members CMA CGM, Cosco, OOCL and Evergreen will launch their Day 7 Product network adjustments on 1 January, instead of 1 April, which they say is to coincide with the introduction of the new IMO 2023 ship efficiency regulations.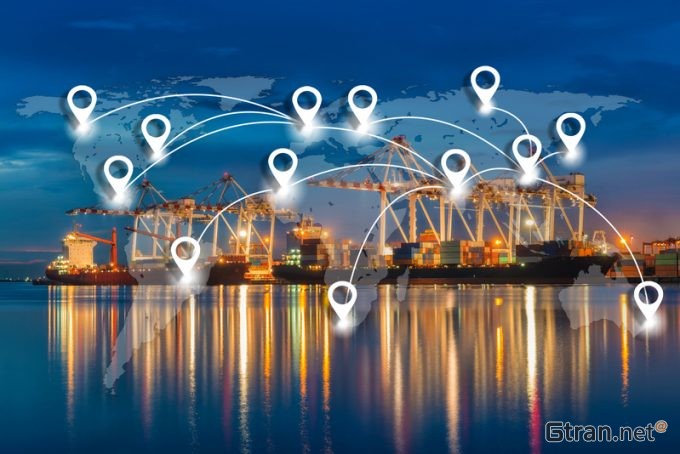 At first glance, there does not appear to be significant adjustment to the network, other than rotation changes – although, for example, the phasing-in of OOCL's 24,000 teu newbuilds next year to replace smaller tonnage will spike the VSA's total capacity.
For now, however, the total annual capacity of the Ocean Alliance network remains the same as in its Day 6 Product, at 22.4m teu, and, according to CMA CGM, there will be 40 services instead of 42 and 353 containerships will be deployed instead of 352.
The French carrier said it would provide 125 vessels across the network, including 26 dual-fuel LNG-powered ships.
In the revised network, the Ocean Alliance will offer 12 transpacific North America west coast services, compared with 14 previously, while transpacific US east and Gulf Coast services remain at eight loops.
Elsewhere, the alliance will continue with its seven loops from Asia to North Europe, four Asia-Mediterranean services and two transatlantic loops, which have recently seen an upgrade in ship size.
According to analysts at maritime intelligence firm eeSea, who are shifting through the separate Day 7 announcements, apart from the reduction of transpacific loops and some rotation changes, there is little of note so far.
"No new services, no pendulum splits, and there are 17 services with no rotation changes at all," said eeSea analyst Patrick Fach-Pedersen.
"My team is combing through the published schedules, but so far we're seeing some new rotations starting on 1 January, others not until March, and some aren't showing up in schedules at all yet," he added.
Meanwhile, Cosco subsidiary OOCL's advisory said the Ocean Alliance network would be "optimised with additional capacity provided by OOCL's upcoming 24,000 teu vessels" – ten are stemmed for delivery next year.
The combined orderbook of OOCL and its parent, Cosco, has reached a huge 884,272 teu, which places the China state-owned shipping group second behind MSC in the orderbook rankings.
Within the VSA, CMA CGM has an orderbook of 687,452 teu and Evergreen's is 489,992 teu, making the newbuild tonnage due to be delivered to the Ocean Alliance partners over the next few years a massive 2,061,721 teu. This is about the same as the 2M orderbook – 1.7m teu ordered by MSC and 375,000 teu by Maersk.
Elsewhere, THE Alliance has a total orderbook of some 1m teu, mostly for Hapag-Lloyd, at 380,000 teu, and ONE, at 418,000 teu.
Between the three alliances, the current orderbook stands at some 5m teu to be delivered within the next three years, while CMA CGM and Evergreen are reportedly among carriers about to announce a fresh batch of newbuild orders.