Since the pandemic began, complaints of carrier misdeeds have circulated across the industry and around the globe.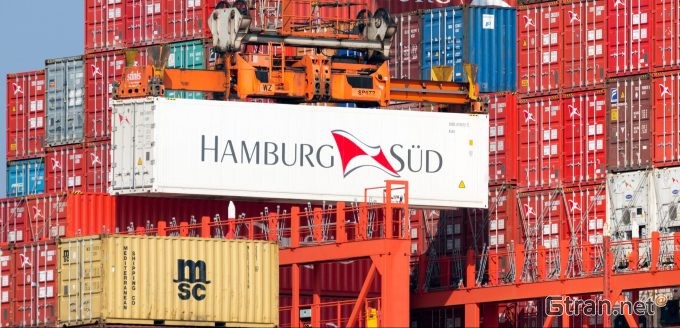 In the US, President Biden's administration decided to try and protect US importers and exporters with the introduction of the Ocean Shipping Reform Act 2022 (OSRA22).
The legislation gave new powers to the Federal Maritime Commission (FMC) and, in one of the first cases to be brought, one of the world's biggest carriers, Maersk Line, and its subsidiary, Hamburg Süd, are accused by former customer OJ Commerce of failing to meet contractual obligations, collusion and retaliation.
The case could cost millions in fines for the carriers, but should the collusion allegation be proved, the effects on the container shipping sector could be far-reaching. Some competition authorities are already concerned over consortia bloc exemptions which allow lines to form alliances.
The 2M, Ocean Alliance and THE Alliance all operate legally in the US and other jurisdictions, including Asia and Europe.
Much of the evidence submitted to the FMC has been redacted in documents made public, and OJ Commerce CEO Jacob Weiss claims this evidence points to a breach of the regulations regarding consortia and could be very embarrassing for certain lines.
Furniture shipper OJ Commerce is requesting that this evidence is disclosed. According to Mr Weiss: "The court gives very specific criteria for what qualifies for redaction, and clearly embarrassing emails do not qualify."
He claims he has proof of collusion between Maersk and MSC.
Maersk told The Loadstar it would be giving its evidence to a hearing on 8 December.
"Our update will be informative," said a spokesperson, but would not comment further.
Industry figures are watching the case with interest. According to Shabsie Levy, founder and CEO of digital forwarder Shifl in New York, the case will be a watershed in carrier-customer relations. He added: "It will be a big factor in how carriers operate, going forward."
Further down the line there are more cases, confirmed FMC commissioner Carl Bentzel.
"We have seen a surge of cases and, in fact, needed to bring in a new administrative law judge to handle case load volumes. Hopefully, carriers are already taking steps to clean up shipping practices not conforming to new standards imposed by OSRA 22."
Many of these cases have similarities to the proceedings brought by OJ Commerce, he added.
"The issue of failure to adhere to shipping contracts has been a massive problem during the pandemic," explained Mr Bentzel. "Claims of retaliatory action in response to potential legal action have not been as well published, but we have received allegations."
Mr Weiss claims Maersk management told him his problems could be resolved if he contracted all his annual freight to the carrier, which would qualify OJ Commerce as a major customer with a dedicated sales representative, and would ease the supply chain problems for the company.
However, according to Mr Weiss, Maersk pulled out of the negotiation at the last minute, leaving OJ Commerce with no contract, forcing the company onto the spot market.
Mr Weiss said he had had no desire to start a legal battle and that the whole episode had been a shock.
He claims that as a result of its lack of a contract, OJ Commerce's extra costs for shipping between 4,200 and 4,700 containers resulted in a hearing that could cost the line between $63m and $71m in fines.