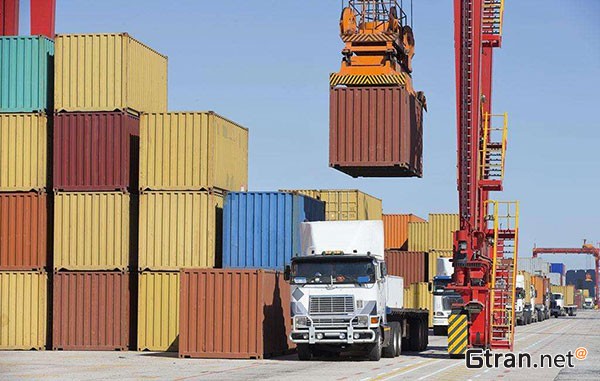 After a strong first six months with container drop-offs at an exceptionally low level, container leasing companies face a tougher second half.
Financially stressed ocean carriers are closing loss-making routes and postponing new services.
This month's Drewry Container Census & Leasing annual review and forecast report expects the return for the sector to be "squeezed", due to the higher cost of newbuild equipment and static leasing rates.
"With little change in lease rates anticipated over the next few years, investment returns are forecast to remain under pressure," said Andrew Foxcroft, Drewry's lead analyst for container equipment.
"Although we have seen returns edge up to near 10% in the first half of this year, we do not expect these levels to be sustained given the recent build-up of factory stocks."
Long-term lease rates for standard dry containers soared by over 50% last year, a spike attributed primarily to the Hanjin bankruptcy in September 2016, which tied up large quantities of empty equipment seized by the South Korean carrier's creditors. Hundreds of Hanjin leased containers are still unrecovered.
However, with most container lines moving back into the black in 2017, the liners regained their appetite to upgrade and expand services, thus they were in the market for more equipment.
Moreover, 2017 also saw a significant rebound in container manufacturing after almost grinding to a complete stop the previous year.
"Given that buyers had cut back too much on their purchases in 2016, the latest surge in production – up 80% in 2017 – has concentrated on standard equipment and particularly the 40ft high-cube," said Mr Foxcroft.
With shipping lines focusing their investments on ships rather than equipment, and with loss-making carriers pledging to slash capital expenditure, Drewry said that the container fleet expansion is being driven by the leasing sector.
Nevertheless, having lost an estimated $1.2bn in the first quarter and likely to report further trading losses in Q2, carriers are putting more pressure on procurement officers to deliver cost savings, which will include negotiating reductions in equipment costs.
Like its carrier customers, the leasing industry has seen considerable consolidation in the past few years, establishing a new market leader in Triton, after its merger with TAL, with Textainer, Florens and Seaco making up the new 'big four' container leasing companies.