Competition is heating up between air and rail for New Silk Road cargo.
Last week, for example, China's Henan province held a conference to promote the 'Air Silk Road', between Zhengzhou and Luxembourg, which has seen rapid cargo growth in recent years.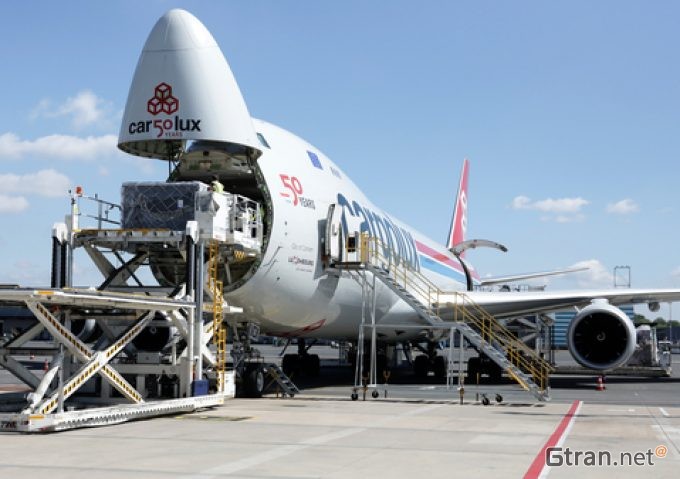 Backed by Henan Aviation Development and Investment Group and Luxembourg's freighter airline, Cargolux, the Air Silk Road can, they said, "overcome infrastructure challenges posed by overland transport."
Cargolux reportedly said it had operated more than 11,000 flights along the route, carrying premium cargo such as German precision instruments, French ponies, Dutch fresh-cut flowers and Danish seafood.
One airfreight forwarder in Shanghai described Cargolux's route as a "mature product", and pointed out the airline is partially owned by Zhengzhou Airport, which gives it an advantage to expand market share in China, where it has its largest base in terms of capacity and revenue.
Jimmy Hu, business development manager at YAD Supply Chain Logistics, said smooth transport links between China and Luxembourg was "really important", adding: "In the past, the hub gateways to major European countries mainly transited through Frankfurt or Leipzig. However, since the Zhengzhou-Luxembourg corridor was established, there is an additional choice for major European countries – especially for some oversized cargo, heavy machinery and medical supplies from mainland China to Europe.
"The price is moderate and the transport time is reasonable. Taking the trade ane from Zhengzhou to Liege, via Luxembourg, as an example, the truck transfer in Luxembourg happens almost the same day, which is very fast shipping."
However, rail freight supporters are claiming faster transit times to Europe, too. Igor Tambaca, MD of Rail Bridge Cargo, said a new generation of express rail routes would "challenge air now and in the future".
He told The Loadstar: "Rail freight from Xian to Duisburg can be done in 10-11 days, for example.
"Part of the overall goals of China's Belt & Road Initiative is to accomplish passenger and cargo transit time by rail between Shanghai and Europe of seven or eight days – and if China says this is the goal, it will happen.
"Rail was traditionally challenging sea freight on transit times, but with the new express trains, rail will challenge air on speed and capacity, as rail can carry full container loads that are too complex and expensive for airfreight.
"There will also be more express trains coming in the next three years to speed up the rail network, and this will be accomplished by 'green' border lanes on the China-Kazakhstan and Poland-Germany borders, where these trains will get priority, as well as separate cargo lanes in China only to be used for freight trains."