Experts fear the International Maritime Organization's carbon intensity indicator (CII) regulation will trigger market changes, including a modal shift from shipping to land, hitting feeder and reefer trades.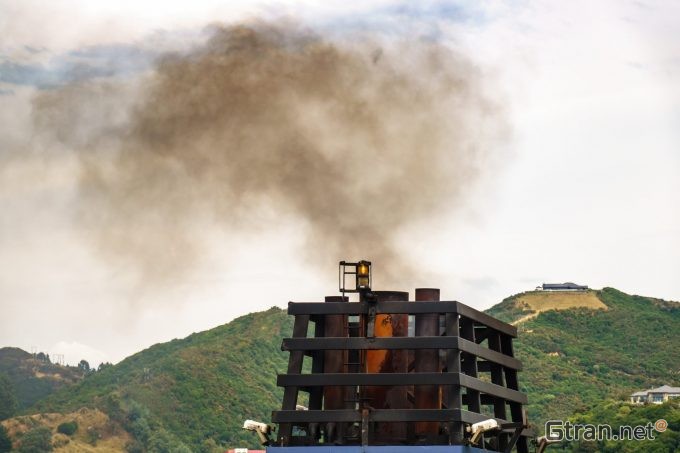 A collapse in demand as port congestion normalises has reduced shipping rates and incentivised scrapping smaller, older vessels – around 25% of the sub-6,000 teu fleet over 20 years old.
And, as a cascade of new tonnage arrives in 2023 and 2024, the economics for this smaller subset will become increasingly precarious.
In its current form, however, experts warn that CII will compound this by disproportionately penalising vessels on shorter routes which spend more time at berth – both characteristics of feeder trades.
Xeneta chief analyst Peter Sand told The Loadstar: "You could imagine a situation in which carriers move their feeder vessels onto longer trades a few times a year to improve their score, potentially missing some port calls especially in ports where carriers know waiting times are consistently long."
CII is designed to become stricter as time goes on. According to Clarksons Research, a quarter of containerships could be set for an 'E' rating by 2026.
CII rates ships for the carbon intensity from A-E, A being the least polluting, and E the most. Ships rated D or E will need to make modifications to lower their emissions, in the case of D-rated ships, within three years; and E-rated ships within a year. But recent calculations show that despite this, CII will do little to shore-up demand and rates, thanks to an abundance of new, large vessels hitting the water in the coming years.
The net result will be a skewing of the fleet toward larger ships, which cannot call at shallower ports. For shippers, this will incentivise a modal shift, increasing both cost and carbon emissions of each shipment.
"Moving feeder volumes off ships inland is clearly not a good outcome from these regulations," Mr Sand said. "Using feeder ships on intra-regional trades is more efficient than the largest ships calling at a range of ports and sailing with less cargo."
Already, Alphaliner noted that in the first week of November almost 5% of the global fleet was inactive, with vessels over-represented in the sub-6,000 teu sizes. However, many of these were in repair yards, suggesting owners intend to retrofit them with efficiency upgrades to bring them up to modern emission standards and give them a fighting chance under CII.