Zhonggu Logistics, China's largest coastal liner operator, wants to attract more containerised dry bulk cargo to boost revenue, as it begins taking delivery of 18 4,600 teu ships ordered last year.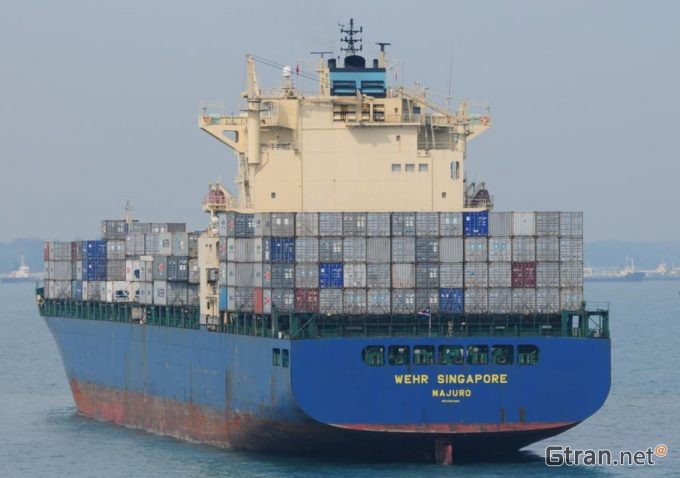 The company believes this is "a more feasible" way of boosting revenue as the container freight market continues to weaken.
Ranked 18th among liner operators, with a capacity of over 120,000 teu, Zhonggu said the newbuild deliveries began last month, with one ship arriving every other month.
They will nearly double Zhonggu's capacity and boost coastal container shipping capacity by nearly 60%.
Zhonggu said: "Container shipping is less polluting than pouring dry bulk cargo into holds. Besides, containers have been shown to have low carbon emissions. If we can persuade bulk cargo shippers to switch to containers, the shipping industry can reduce its carbon footprint.
"Furthermore, it's more convenient to load and unload container ships, and this could cut logistics costs."
In the first nine months of 2022, Zhonggu's revenue was up 18% year on year, to $503m, while net profit rose 45%m to $8.96m.
While container freight rates on international routes have been sliding since the summer, Zhonggu said coastal freight rates had been steady.
It said: "Q4 tends to be the peak season for coastal shipping and we expect upswings."
That said, Zhonggu is hoping to launch more overseas routes, particularly to South-east Asia, having launched China-Vietnam services last year. The company is looking at how to grow its shortsea shipping business and is "looking for new opportunities in Asia".
More container acquisitions can be expected next year as Zhonggu competes to fill its ships. And it is also developing its warehousing business, aiming to build logistics parks in Tianjin, Qinzhou, Rizhao, Xiamen and Shanghai.