UK freighter operator Cargologicair (CLA) has finally gone into administration – but at a cost to UK jobs and trade, it was claimed.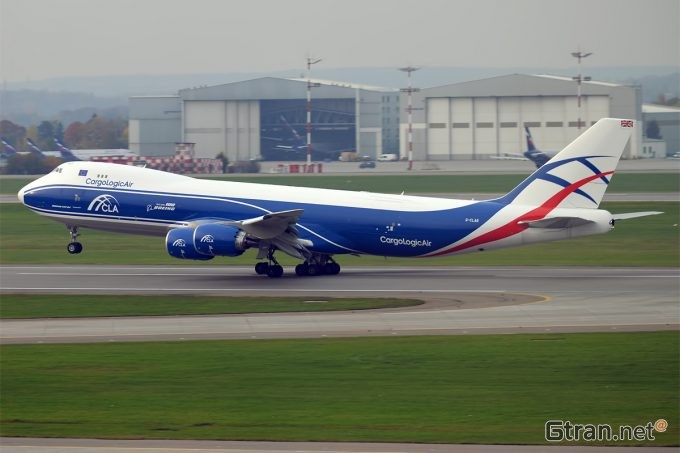 Yesterday, joint administrators David Buchler and Jo Milner, of Buchler Phillips, were appointed and were scathing about the fate of the airline.
"The appointment of administrators at Cargologicair is a very unfortunate, unintended consequence of sanctions generally applied against British businesses perceived as Russian-controlled," said Mr Buchler.
"This is a unique British business performing a valuable commercial service to British customers trading overseas, employing British people and paying British tax."
Cargologicair's accounts for 2020 state clearly that "the ultimate controlling party is Mr Alexey Isaykin".
Mr Isaykin has a Cypriot passport, but was sanctioned by the UK in June after, "under president Putin's instructions", he signed a deal with the mayor of Moscow to carry 20,000 tonnes of freight on Volga-Dnepr Airlines.
The UK government said at the time that Mr Isaykin, who has had his UK assets frozen and a UK travel ban, was "working as a director (or equivalent) of a company carrying on business in a sector of strategic significance (the transport sector) to the government of Russia and, therefore, is or has been involved in obtaining a benefit from or supporting the government of Russia".
But the administrators said: "[Cargologicair] has been unable to trade effectively since its majority shareholder and former director, a Cypriot national, was made the subject of UK government sanctions against businesses deemed Russian-controlled following the invasion of Ukraine in February.
"As a consequence, the company sought and was granted licences for minimal continuance of operations from HM Treasury. However, it ran into problems operating its bank accounts on a timely basis; the company faced increasing difficulties with its bankers, despite having considerable funds in its account which should have left the company solvent."
One source close to the company said "every attempt by CLA management to wind the company down and assist staff was stopped because of the sanctions – which was a ridiculous situation.
"The government wanted to stop Isaykin and killed CLA in the process by not allowing it to be sold. One hundred UK jobs were lost. It was a case of one hand not knowing what the other was doing."
CLA made a profit of £41m ($48.3m) on turnover of £149m in 2020.