Cargo may be saving the day for India's airlines.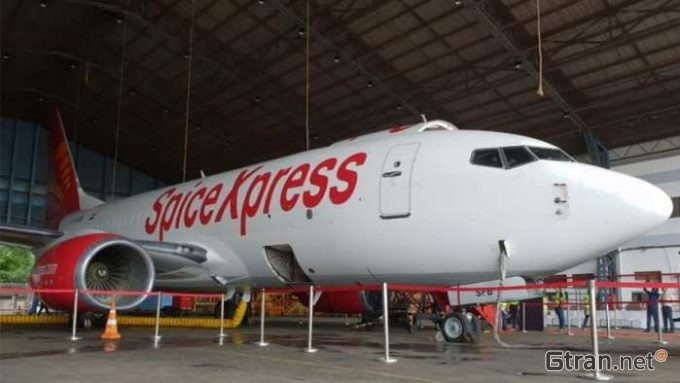 Low-cost carrier SpiceJet – plagued by long-running cashflow problems – is hoping recent vendor debt payments and cargo expansion will help it return to stability.
SpiceJet's cargo arm, SpiceXpress, which is operating five narrowbody freighters, continues to stay in the black, reporting a net Q2 profit of $2.6m, versus $9.2m a year ago, with cargo loads pegged at 27,675 tons.
And to double-down on the cargo market for growth, the carrier is set to hive-off SpiceXpress into a standalone entity, a restructuring process it expects to close this quarter.
SpiceJet, which will continue to provide some services for SpiceXpress, is expected to receive shares in the cargo carrier, which would be free to raise funds independently and partner with integrators or others in the booming e-commerce market.
And yesterday, IndiGo, with a converted A321, debuted its dedicated freighter service – branded CarGo – on the Delhi-Mumbai leg. It said: "Delhi and Mumbai are the two biggest commercial hubs in the country, and the response we have received from customers for our service offering is very encouraging. We expect the business to grow over the coming few months, as we expand our fleet of freighters and add new destinations to our CarGo network."
Meanwhile, air cargo capacity in India is growing, due to an influx of cargo-only start-ups, led by Delhi-based Pradhaan Air Express and Chennai-based Afcom Holdings.
"Air cargo is having some of its best times in India," Amar More, CEO of Mumbai-based Kale Logistics Solutions, told The Loadstar.
"The government, with a robust national logistics policy now in place, is establishing as many as 33 new domestic cargo terminals by 2024-25."
But Mr More noted that, as volumes expanded, the government and industry stakeholders would need to accelerate efforts on automation and digitalisation to maximise revenue streams, overcome supply chain obstacles and build better customer service.
"India needs to work more on ease-of-doing-business in the cargo sector," he added.
Meanwhile, global express logistics leaders like UPS and DHL have also beefed-up services at Indian airports, including second-tier locations, to keep pace with growing airfreight (export and import) volumes.
But passenger arms are struggling. Overall, SpiceJet reported a net loss of $103m in the July-September quarter, widening from $69m a year earlier, on operating income that grew 45%.
"Having completed a series of settlements with most of our major partners and the upcoming hive‐off of our cargo and logistics arm, we expect significant improvements in our operating environment. We are well placed to script a new phase of accelerated growth and meet the resurgent demand from passenger and cargo customers," said chairman and MD Ajay Singh.
"A near-normal business environment and an upturn in business and leisure travel, coupled with government aid, are giving hope to positivity," Mr Singh added. "High jet fuel prices and the depreciating rupee continue to be a downer for the industry, but the overall outlook remains positive."
Mr Singh had also pinned some hopes around the Indian government's recent announcement enhancing credit limits for the airline industry, under the national "emergency credit line guarantee scheme", to Rs15bn.
And SpiceJet is not alone in reporting continued losses among Indian carriers, which is seeing them refocus on cargo.
IndiGo, SpiceJet and Air India are thought to have accumulated a combined net loss of over $2.7bn last fiscal year, with IndiGo, the largest player, ending Q2 with a net loss of $364m, compared with a $330m loss a year earlier.