Air Canada (AC) keeps expanding its network as more freighters join its fleet, and it has added horse traffic to its service line-up.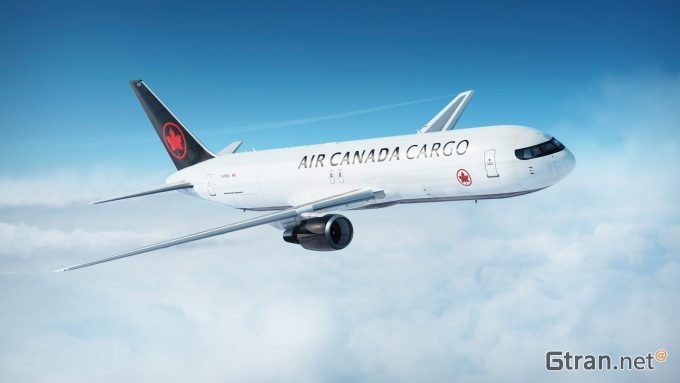 This week AC Cargo is taking delivery of its third 767 freighter, which is expected to enter service after two to three weeks, and before the end of the year, the fourth should arrive.
The first of the two new planes will be used to boost AC's Americas coverage, with flights serving Atlanta, Dallas and Bogota. The second will initially fill in for the carrier's first two cargo planes while they undergo service checks.
At this point the airline is not ready to announce which routes it will fly once that spell is over in the spring, said AC Cargo VP Jason Berry.
The airline's freighter network has grown rapidly since the arrival of its first converted 767 freighter almost a year ago. The most recent expansion came at the start of October with the launch of all-cargo flights from St John's to Frankfurt and Madrid.
Revenue growth shifted into reverse in the third quarter, though, which saw a year-on-year decline of 23%, largely the result of a combination of a reduction in AC's transpacific capacity and declining yields in that arena.
A year ago, the airline was aggressively fielding 777s as belly freighters as well as cabin freighters on major trunk routes to China and Hong Kong, but this ended in the summer with those planes back in passenger service.
AC's cargo revenue in the transpacific market slumped 58% year on year in the third quarter, whereas transatlantic revenues rose 14%.
"October was a really good story across the network," Mr Berry said. "We're gaining market share in most markets."
It helps that the freighters are not deployed in the transpacific market, where yields have weakened significantly. In the transatlantic sector, the cargo aircraft make up for the large seasonal drop in bellyhold capacity, which is re-deployed to sunshine destinations during the winter, said Mr Berry.
AC's network has climbed back to about 80%-85% of its pre-Covid footprint, and management is aiming to raise this to 90%-95% by next summer. In December, it will start passenger flights to Bangkok and more international widebody destinations have been announced for summer 2023, which will see service starts to Brussels, Copenhagen and Toulouse.
In Asia, the airline will resume flights to Tokyo Haneda and Osaka, but there are no announcements about ramping up China flights in the foreseeable future.
In the main, the schedule expansion will be met with 787 aircraft, supplemented by some A330 capacity to Europe.
AC's freighter fleet will continue to grow to a total of seven 767 cargo aircraft by the end of next year. In 2024, it will expand further with two 777 cargo planes due for delivery.
Having freighters has allowed AC Cargo to return to carrying horses. This used to be a regular feature of the carrier's business while it was operating 747 combi aircraft and leased freighters, but ended with the transition into a pure belly cargo carrier.
Now the company is refurbishing its animal facility at the Toronto hub and has acquired specially designed stalls that can accommodate up to three horses per unit.
AC's home market is a strong origin and destination area for this traffic, but management is also targeting the US, Latin America and Europe for horse shipments, Mr Berry said.