BCOs and forwarders can now negotiate collectively to buy biofuels, following the launch of a scheme at Cop, within the 'Roadmap to 2040' for Zero Emission Vessels (coZEV).
The plans include a maritime 'buyers' collective bargaining initiative' to give shippers sufficient critical mass to push ship decarbonisation.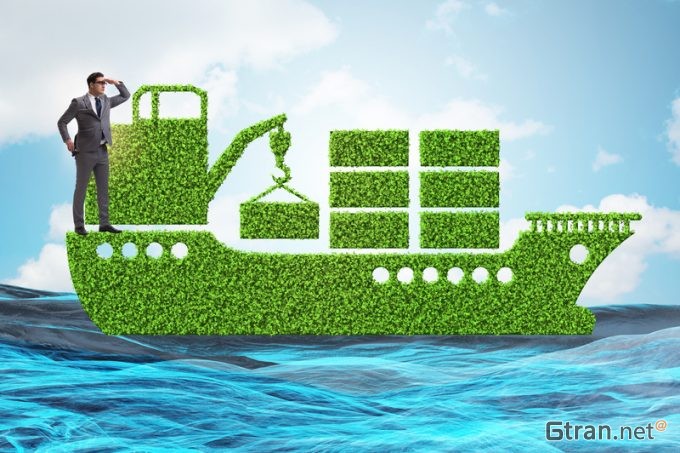 Announced at COP27 last week, the Zero Emission Maritime Buyers' Alliance (Zemba) "will enable cargo owners to come together for greater impact and support accelerated deployment of scalable zero emission solutions in a robust marketplace," said Ingrid Irigoyen, director of the Aspen Institute Shipping Decarbonisation Initiative and facilitator of coZEV.
CoZEV aims to bring an initial group of freight buyers to join Zemba next year, but says the process will be subject to compliance with competition law.
The available evidence suggests shippers will play a much more active role in the reduction of ship carbon emissions than regulatory bodies, with shippers like IKEA, BMW, Volkswagen and DHL entering into agreements to pay for low-carbon biofuel and decarbonise cargo directly.
This month DHL Global Forwarding announced a commitment to buy 60m litres of biofuel from GoodShipping to offset the carbon cost of their shipments and said the amount was equivalent to 10 containership voyages from Asia to Europe.
At a DNV press conference this month, United European Car Carriers (UECC) energy & sustainability manager Daniel Gent said: "Biofuels are clearly going to play quite a significant role in the energy mix for marine fuels… we see legislation coming down the line and biofuels will play a significant role, in the absence of mature technologies."
However, the shipping industry has not been entirely without its own initiative recently. This month, shipping giant Maersk entered into an agreement with the Spanish government to produce 2m tonnes of e-methanol annually for use in its vessels. Maersk VP for decarbonisation Morten Bo Christiansen hit out in the media at energy majors, saying they "…have not offered us any green methanol at a price point we can accept".
He added: "You would have expected that your current supplier would provide you with the new juice… that has not been the case so far."
According to a June report by the International Transport Forum of the OECD and Transport & Environment, the cost of ocean freight decarbonisation to end customers would be negligible, eclipsed many times over by recent price inflation. A vessel burning e-methanol added €0.03 (3¢) to the consumer cost of a TV or €0.27 (28¢) to that of a refrigerator.