India's container supply chains have returned to normal, following Covid-era bottlenecks, but exporters are concerned at plunging demand and higher taxes on freight.
Rakesh Pandit, CEO of Pune-based Conbox Logistics, told The Loadstar: "Container availability has improved and conditions seem like the pre-Covid era.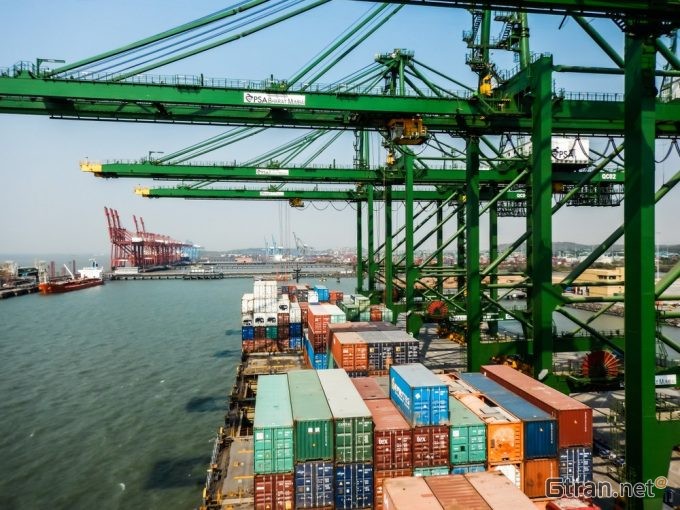 "The majority of Indian ports have sufficient inventory and shippers are not facing issues with container availability. It's now easy to plan shipments without too much waiting time.
"Also, schedule reliability has improved and there is less uncertainty. Cargo roll-overs are near to zero for most carriers at Indian ports."
Last year, India's capacity crunch saw ocean freight rates rise to $6,500 on US tradelanes, roughly triple pre-Covid rates, according to the Federation of Indian Export Organisations.
However, Mr Pandit said rates had "dropped drastically" for most destination markets, including the US, Europe, Far East, Gulf and Oceania.
"On average, there has been a minimum drop of 50% in freight rates in the last four to six months," he explained. "Most carriers are now offering lower spot rates. And if a shipper has good volume under a single shipment, like five 40ft containers, then carriers are offering steep discounts.
"Even two or three months ago carriers were not ready to accept discount requests, but now they are and their response times have also improved, funnily enough.
"Right now market demand has softened drastically, and I don't see any peak season or rate increase in the next few months."
India's merchandise exports rose by 17% during the first half of the country's fiscal year, thanks to a very strong first quarter, but since then growth has slowed, with September recording an eight-month low, of $35.45bn.
As well as the slowdown in demand from Europe and the US, shippers are also facing an 18% Goods and Services Tax (GST) on export freight charges, after their initial exemption ended on 30 September.
"Certainly shippers are worried, as new orders have dried-up and GST on exports has blocked their cash flow," said Mr Pandit.
"GST on freight rates will surely impact low-value commodities like rice, onion, food products, marble and stone. Most of these commodities are handled by SMEs, so they will find it hard to compete with big-pocket shippers in international markets."