GXO is focusing on hugely expanding its returns and reverse logistics offerings after completing the acquisition of UK-based contract logistics provider Clipper Logistics
GXO director of strategy Neil Shelton told The Loadstar the addition of Clipper into GXO would vastly increase the scope of its reverse logistics services, as well as providing a key bridgehead into Europe's largest contract market, Germany.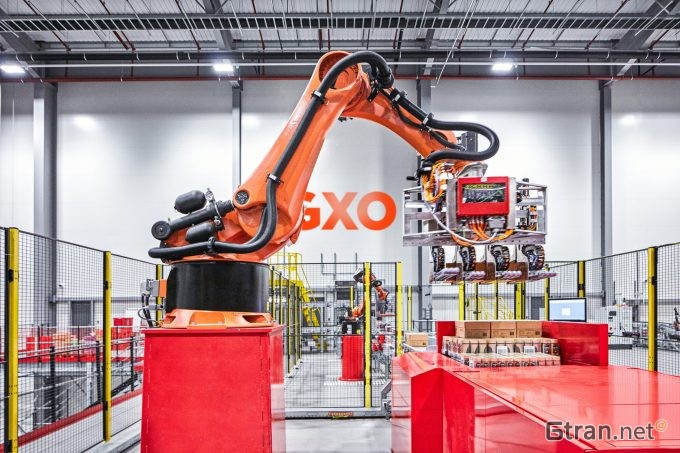 "Clipper is at the next level when it comes to repairs and returns logistics, especially in consumer electronics, and repaired around 1.5 million items last year.
"We have a huge number of consumer electronic goods customers and the demand for returns offering is growing very strongly – there is a very high proportion of returned goods that are just wasted and, obviously, a large opportunity to get many of these products back onto shelves, which is good for customer balance sheets, good from an insurance point of view and good environmentally.
Mr Shelton added that around 40% of GXO's new contract wins in the second quarter this year, as well as "around a third of new contract wins during the third quarter", involved some form of returns management and reverse logistics.
New customer contracts GXO won during Q3 22 are expected to contribute $497m in incremental revenue next year.
The world's largest pure-play contract logistics operator reported a 15% increase in revenues in its third-quarter results, to $2.3bn, with adjusted ebitda growing 18.5%, to $192m, compared with $162m the year before.
It generated $116m cash flow from operations, compared with $105m the year before, and generated $47m of free cash flow, compared with $50m for Q3 21.
"Secondly, Clipper helps to bring us into the German market, where previously we had a rather scant presence – adding that market to our portfolio enables us to expand the [geographic] offering to customers," said Mr Shelton.
The growth in the returns business is also connected with a visible trend for European and North American contract logistics customers to increasingly near-shore large parts of their sourcing.
"Historically, these returned goods would have been sent to another market entirely to be repaired; now this work is being brought in-market, which has the added benefit that the customer is not reliant on [long-distance] transport.
"A lot of companies are reassessing their supply chains and bringing them closer to their markets, and that's not just returns, but also a lot of late-stage manufacturing, such as personalisation of goods and other value-added processes, historically far-shored, is now being done in our warehouses.
"This isn't just retail, but plenty of other verticals as well," he explained, and added that this meant almost all its current capex was being directed into tech and automation solutions.
"We have just gone live at a highly automated new facility with a hi-tech customer that traditionally manufactured a lot of its goods in South-east Asia, and the facility will allow some of this to be transferred into its core market.
"This couldn't be possible without automation – customers need predictable supply chains and, where you introduce automation into warehouses, you are giving a more predictable outcome," he said.
He said GXO's tech deployment this year was about 50% higher than last year, with 2,000 robots introduced at its facilities so far and another 1,000 due to be deployed in the final quarter.
The company is forecasting a full-year ebitda of $715m-$750m.