The logistics operator says more 'targeted acquisitions' may be in pipeline for growing supply-chain segment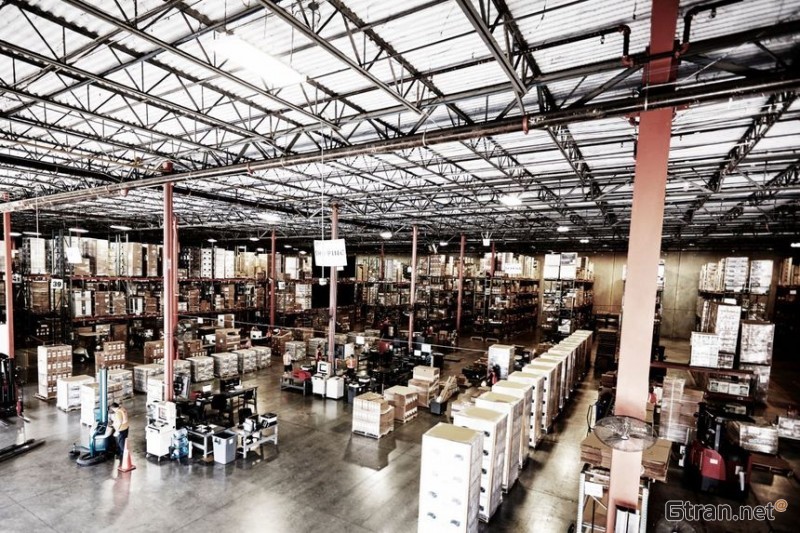 Ryder System Inc. sees its growing investments in supply-chain services continuing to pay off with stronger profit, even in a wavering U.S. economy.
The Miami-based logistics company's revenue in the supply-chain segment jumped 50% year-over-year in the third quarter, helping push overall net profit up 78% from the year-ago quarter to $246 million.
Ryder has scaled up the business unit providing logistics, warehousing and e-commerce fulfillment with three acquisitions in the past year, including the purchase in August of logistics technology startup Baton. The founders of that business, Andrew Berberick and Nate Robert, joined Ryder as co-chief product and technology officers for Ryder's supply chain and transportation segments.
With more than $1.2 billion in revenue in the third quarter, the Supply Chain Services unit made up about 40% of Ryder's overall revenue in the period, up from about a third of revenue in the third quarter of 2021. A little more than half of its revenue comes from its business managing trucking fleets.
Ryder Chairman and Chief Executive Robert Sanchez said the business has a "very strong pipeline" of customers coming in that provide stability while demand in freight markets is receding and the broader U.S. economy teeters close to a recession.
"On supply chain, these are contractual businesses so even when there's some volatility in the market the margins hold up fairly well." Mr. Sanchez said in an earnings conference call Wednesday.
He said a significant part of the positive outlook is because of Ryder's contracts in an automotive sector that is still ramping up production and deliveries to meet strong consumer demand.
"With the backlog of production that is still needed just to meet the replacement that is out there, we see the auto business remaining strong into next year," Mr. Sanchez said. "Even as we transition to more electric, Ryder has a key role to play in the logistics of that assembly."
The company in the past year also acquired Midwest Warehouse & Distribution System to add multiclient warehouse operations to its portfolio of service offerings and Whiplash, an e-commerce fulfillment provider. Mr. Sanchez said on the earnings call that Ryder hasn't ruled out "targeted acquisitions" to bolster the business.
"With the backlog of production that is still needed just to meet the replacement that is out there, we see the auto business remaining strong into next year."
— Ryder CEO Robert Sanchez
Stripping out one-time items, earnings came in at $4.45 a share. Analysts polled by FactSet had expected adjusted earnings of $3.65 a share.
Revenue increased 22% to $3.04 billion. Analysts had expected revenue of $3 billion, according to FactSet.
The company also increased its earnings-per-share forecast to between $16.40 and $16.60 from an earlier estimate in the range of $14.45 to $14.95 for 2022.
The company, which also increased its adjusted return on equity forecast to between 26% and 27%, compared with a prior estimate for growth of up to 26%, added that it also expects to end the year with higher free cash flows.