Wan Hai general manager, Tommy Hsieh, has sought to calm concerns that the container market could be heading for a slump amid falling rates.
At a press briefing today, Mr Hsieh said that the current softening is largely due to China's zero-Covid-19 policy and the resulting lockdowns, especially with port city Shanghai locked down from March to June.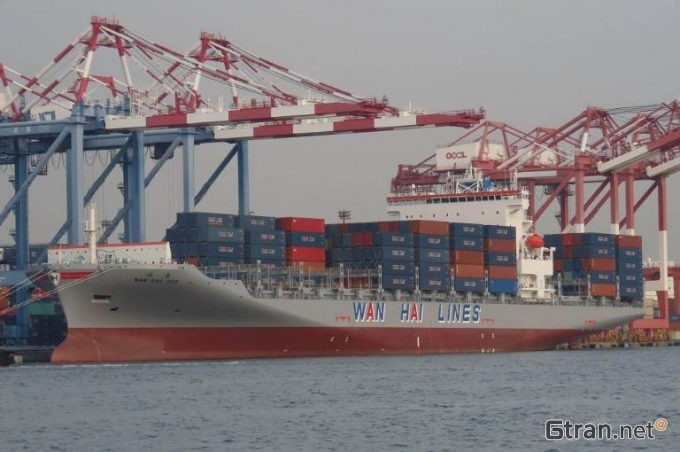 He said: "Please don't feel pessimistic. The peak season for intra-Asia shipping is starting and we expect volumes here to be better than on long-haul routes. I know there are concerns that with the recent large orders for newbuildings, we could be facing oversupply, but older and less environment-friendly vessels will be withdrawn from the market, and this should balance out tonnage supply. Around 10% of the in-service fleet are aged 20 years and above, and these will inevitably be scrapped."
In the second quarter of this year, Wan Hai achieved a net profit of $1bn, which while 59% higher year-on-year, was 26% lower than in Q1.
Mr Hsieh added: "Retailers in the West had been overstocking on inventory due to the past port congestion, and now, they are importing less. This is also causing the rate correction. Volumes will recover once retailers start restocking again."
Wan Hai Lines will continue to buy more ships despite the ongoing correction in container freight rates.
Mr Hsieh said that the Taiwanese liner operator remains optimistic about the market and expects capital expenditure of $1.31bn this year, $1.54bn in 2023 and $750m in 2024.
In March, Wan Hai unveiled a $1bn war chest to buy ships and since then, has acquired five vessels, including four 2,800 teu ships that compatriot ship builder CSBC Corp was building speculatively.
"Although the market has suddenly gone down, Wan Hai wants to increase the proportion of owned ships to be more competitive, as the costs of vessel owning is lower than chartering ships," explained Mr Hsieh.
And despite scepticism that new entrants to long-haul routes could exit these lanes with the market correction, Mr Hsieh insisted that Wan Hai remains committed.
Primarily an intra-Asia carrier, Wan Hai launched solo Pacific routes in 2020 with services to the US west coast before beginning a service to the east coast last year.
Mr Hsieh said: "Acquiring modern tonnage will help us develop our Transpacific business, while complying with the global decarbonisation target (in 2050)."