Post-pandemic truck utilisation has fallen substantially with a decline in driver numbers and a surge in empty backhaul – or so-called "deadhead" – miles, experts have claimed.
In August, the Q2 European Road Freight Rate benchmark, operated by the Ti, Upply & International Road hauliers Union (IRU), showed a decoupling of freight rates from demand.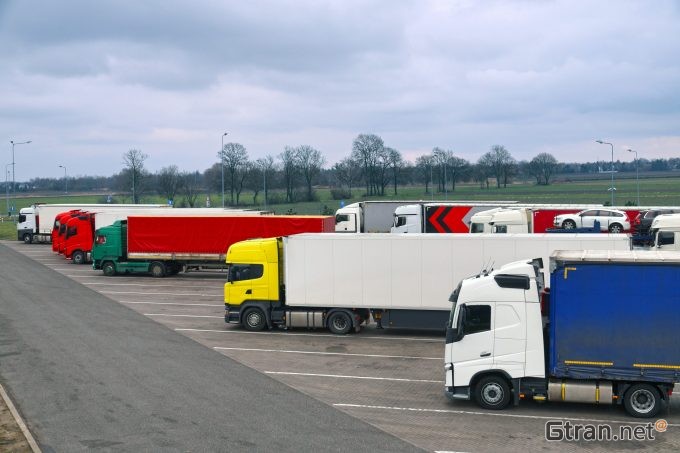 A shortage of drivers and rocketing fuel prices in the wake of the Russo-Ukraine war drove up rates, but "multiple indicators also point[ed] to a weakening demand for European road freight, with declining activity in all major economies and inflation rates weighing on consumer and business confidence", the report noted.
Now, a situation peculiar to the pandemic is starting to normalise. "In 2020 and 2021, the pandemic and Brexit caused disruption to the supply chain, but also saw an increase in ad hoc work, which organically reduced the number of empty miles to some degree," Clemente Theotokis, co-founder of Zeus Labs, told The Loadstar.
He went on to say that the majority of freight volume comes from large enterprises, manufacturers and growers, and they operate on specific trade lanes.
However, waning demand, combined with high fuel prices, is threatening an untenable situation for smaller trucking companies.
about 70% of registered British haulage firms are owner-operated, running fleets of fewer than 12 trucks, Mr Theotokis explained.
"These fleets struggle to fill their trucks for both journeys because of the time and effort it takes to locate the freight that fits their fleet. They must also consider additional delays and travel, given that return loads will rarely follow the exact same route as the way there."
Zeus Labs is one of a handful of companies looking to optimise the trucking industry by matching truckers with cargoes on backhaul trades, operating on the principle that both from a profitability and a CO2 standpoint, carrying something – even at a knock-down price – is better than carrying nothing.
"Empty miles can be a sign of 'inefficiency' and our platform works to centralise freight in one place, so smaller fleets in particular can access return loads easily," said Mr Theotokis.
"In addition, we map exactly where our high volume and low volume is and specifically seek to fill those gaps too."
According to Zeus, hauliers using its platform recorded a 22% fall in empty miles in 2021.
"However, the 'problem' of empty miles is not just one of inefficiency – which can be mitigated to some extent – but also of unnecessary carbon emissions. To this end, the real solution is moving to zero emission vehicles, which we champion and support."