Rail services reopen 'hump' yards that had been largely idled before the pandemic in the industry's drive for efficiency
BELLEVUE, Ohio—U.S. freight railroads are adding back locomotives and reopening idled "hump" yards, reversing years of decluttering as they seek to reduce service delays.
Several humps—where trains are broken down, reassembled and sent to their next destination—were recently reactivated by Norfolk Southern Corp NSC 0.27%▲ and Union Pacific Corp. They were among operations that had been significantly curtailed in the industry's yearslong push to operate more efficiently by using fewer trains and holding them to tighter schedules.
The streamlining helped cut costs and boost profits, lifting shares and valuations of major operators. Regulators and some customers say they also made railroads more vulnerable to service disruptions, which have increased during the pandemic amid a shortage of workers.
In late August, shortly after Norfolk Southern reopened the hump in a rail yard in Bellevue, Ohio, Chief Executive Alan Shaw grinned when he heard the high-pitch screeching of brakes that were calibrating the speed of individual railcars rolling down the hill.
"It's a beautiful sound. The sound of technology," said Mr. Shaw, who took over in May. In the yard, "dwell" time, or the time a railcar spends waiting in a terminal, has been reduced by around 8% since the hump was reactivated, easing some burdens on staff in yards in Indiana and southern Ohio. The Atlanta-based railroad reopened another hump in Macon, Ga., in July.
Closing humps was a signature move of the late Hunter Harrison, the railroad veteran who transformed four of North America's major railroads during his career and pioneered "precision schedule railroading." The strategy aims to cut costs in part by minimizing inventory and weeding out unnecessary and time-consuming processes.
Hump yards have artificial hills which long trains are pushed over so that gravity helps send individual or coupled cars down different tracks to where they are then reassembled and sent to their next destination. Most of the major freight railroads idled a portion of their hump yards in recent years.
Similar to airline hubs, humps are efficient at transporting a large volume of goods to different destinations. But just as you don't want more than one layover as an airline passenger, Mr. Shaw said, the same goes for shipping freight.
Some analysts and investors say hump yards often increase congestion and are a waste of money, especially for less-complex routes.
The Bellevue yard, which stretches 6 miles wide, is currently using 48 of the 80 tracks to classify cars to 37 destinations across the country, sorting shipments including motor vehicles, coiled steel, sand and liquefied petroleum gas.
In the early months of the pandemic, the hump was idled in June 2020 because of declining volumes, and the yard reverted to flat-switching, or the use of locomotives, to sort railcars. When demand picked back up, railroads had to figure out how to handle railcar switches with fewer workers.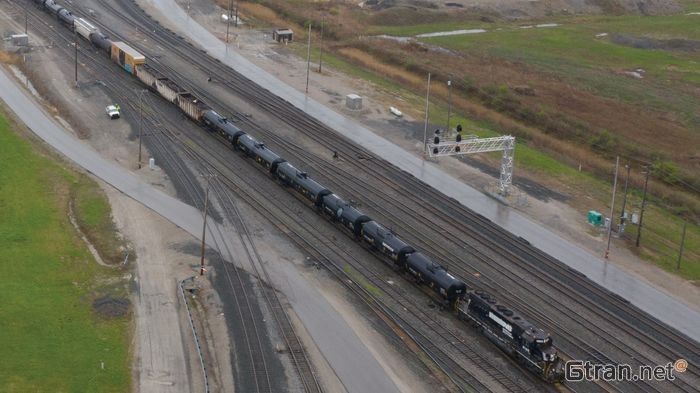 A hump yard can process more cars with the automation of switches, and at Bellevue, the yard crew can now handle around 1,900 cars daily, up from 1,200. This eases switching operations in other yards, allowing workers there to be redeployed to operating trains instead.
There was some excitement among the crew at the northern Ohio rail yard when the hump reopened. "It took 11 hours to handle the cars. Now it's closer to six," said Floyd Hudson, vice president of transportation at Norfolk Southern.
In flat-switching, members stationed along tracks to uncouple railcars sometimes didn't pull out the pins on time. This means a locomotive would then have to move the railcars back so that workers could try again in the same spot. "Wish I had a video to show you what happened before," Mr. Hudson added.
With the two recently reactivated humps, Norfolk Southern now has six working humps and five idled ones.
Union Pacific said it recently reopened the hump in Fort Worth, Texas, to reduce switching operations in its West Colton, Calif., yard, freeing up the West Coast facility to expand other operations including moving cargo by rail and truck.
All the major railroads remain focused on recruitment, ramping up training and employment incentives to attract more people to work as engineers, conductors, signalmen and dispatchers.
Shippers say they see the railroads' efforts to improve service, but added that they are still dealing with delays and have to use more trucks than they would prefer.
In the past two years when demand for new homes skyrocketed, there weren't enough railcars to ship lumber.
"We've suffered service disruption but we can't be overly critical because they are trying to do the right thing," said Mike Phillips, president of Wildwood Trading Group, a lumber manufacturer and distributor based in the suburbs of Portland, Ore.
Railroads, like other employers, have struggled to rehire workers. On top of layoffs in the years before the pandemic, railroads furloughed workers during the early days of Covid-19, exacerbating the problem.
The major freight railroads had 67,868 employees in the second quarter this year, down 16.7% from 81,374 in 2019, according to data shared with the Surface Transportation Board, a federal regulator tasked with overseeing the interstate rail system.
As a result of the labor shortage, shippers have faced erratic service levels and sought intervention from the federal government. The Surface Transportation Board has said the railroads need to operate with some redundancy.
They also must maintain workforce and equipment, particularly locomotives, at a level that provides an essential cushion to protect their operations against external shocks, Martin Oberman, chairman of the regulatory board, said in May.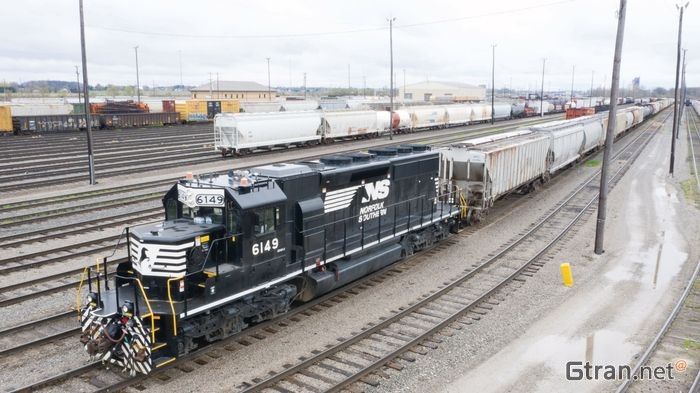 CSX Corp. CSX said it has activated locomotives from storage to help manage demand when crew levels remain constrained. After Mr. Harrison took over in 2017, CSX had closed seven of its 12 hump yards.
"We've injected an extra 100-plus locomotives, and honestly, if the network was more fluid right now…I wouldn't need those locomotives," Kevin Boone, executive vice president of sales and marketing at CSX, said at a recent investor presentation.
Analysts said railroads have to manage their assets prudently and not get caught with hefty expenses when the economy slows.
"Right now, railroads are constrained by capacity, not by weak demand. Investors would not be upset with railroads adding more resources, as long as this capacity gap persists," said Bascome Majors, a research analyst at Susquehanna International Group.