South Korea's SM Line and affiliates have increased their stake in compatriot carrier HMM, a sign the state is nearing its goal of releasing its shares in the flagship line.
In a filing to the Financial Supervisory Service, HMM disclosed that, as of 7 July, SM Line held a 6.56% stake, increasing its interest by more than 1 percentage point from the 5.52% held in June 2022.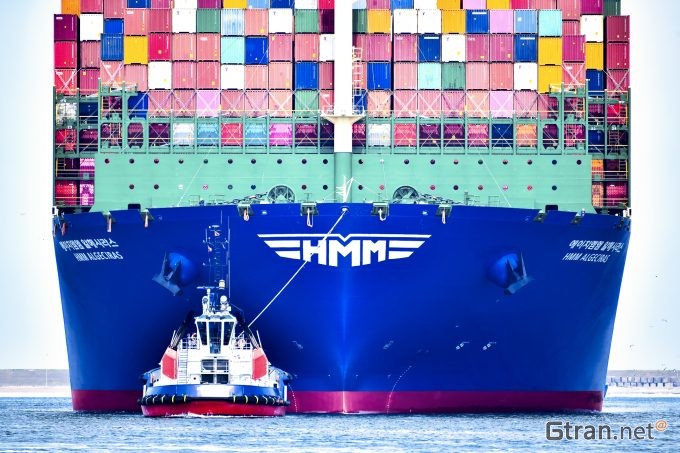 The shares are held by SM Line and its related entities in the Samra Midas group – Korea Shipping Corp, SM Hi-Plus, Woobang Construction, TK Chemical and Korea Line Corp.
HMM's filing showed that at 7 July, SM Line had purchased 0.65%, Dongah Construction Industrial bought an additional 0.14% and SM Group chairman Woo Oh-hyun and his eldest son, Woo Ki-won, bought stakes of 0.08% and a 0.17%, respectively.
The additional share purchases consolidates the SM group as HMM's third-largest shareholder, just behind state policy lender Korea Development Bank and state-controlled ship finance institution Korea Ocean Business Corp, which have stakes of 20.69% and 19.96%, respectively. Shares held by two other state institutions, National Pension Service and Korea Credit Guarantee Fund, bring the government's interest to 52%.
SM Group has however, insisted that the share purchases are investments and there are no plans to take over HMM. SM Line was formed in 2016, after the group acquired the remaining operations of bankrupt Hanjin Shipping.
In April, Samsung Securities, Samil PricewaterhouseCoopers and law firm Lee & Ko were chosen to form an advisory group to assess potential buyers of the state's interest in HMM. Hyundai Motor, South Korean steelmaker POSCO and logistics conglomerate LX Group have been suggested, but all three have denied any interest.
One hurdle may be the hefty price tag. HMM's market capitalisation is estimated at KRW9.41trn ($7.41bn), while perpetual bonds (held by Korea Development Bank and Haejin-Kong, are estimated at KRW2.68 trn ($2.11bn) – so a takeover bid of at least KRW10trn would be needed.