Intra-Asia carrier Asean Seas Line (ASL) and Israeli liner Zim are reducing their exposure to the China-Australia tradelane after freight rates plunged to less than 10% of levels a year ago.
China-Australia rates are averaging just $318 per teu, 91% down from $3,712 in April 2022.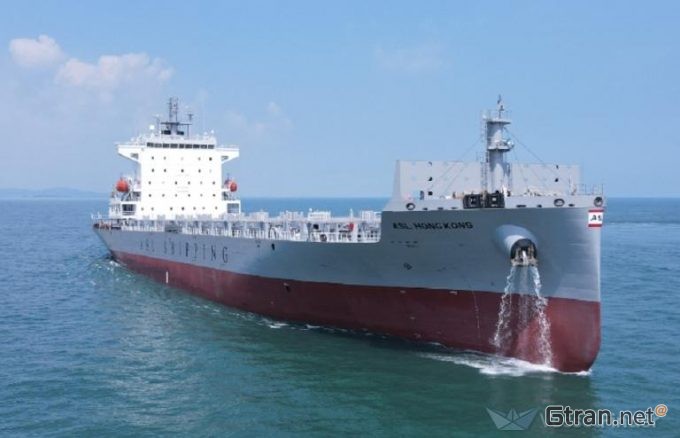 ASL is backtracking on its expansion beyond Asian routes, reducing its now loss-making Australia China Express (ACX) – launched just six months ago – to just one ship, the 1,930 teu ASL Bauhinia, which will make one sailing this month.
Two other vessels, the 1,730 teu ASL Peony and 1,781 teu ASL Hong Kong, have been redeployed to ASL's intra-Asia China-Hong Kong-Haiphong 2 service (HHX 2).
ASL was among a number of operators that ventured into longer-haul lanes when freight levels rose to new heights, only to retreat when the market corrected.
Zim has withdrawn two China-Australia services, the C2A and the C3A. C2A called Laem Chabang, Ho Chi Minh City, Nansha, Yantian, Sydney, Melbourne, Brisbane and Port Klang and C3A at Xingang, Dalian, Qingdao, Busan, Ningbo, Sydney, Melbourne, and Brisbane.
However, Zim will continue the continental connection by extending its Thailand Fremantle Express (TFX) service, which it operates with Gold Star Line, to include calls at Nansha, Yantian and Brisbane. The extended TFX will continue a six-week turnaround, but with 2,500-2,800 teu ships replacing the two 1,700 teu ships currently assigned.
Zim and Gold Star Line have also adjusted their China Australia Express service to include calls at Busan and Kaohsiung.
Meanwhile, Zim has transferred six 1,700-1,800 teu ships from its intra-Asia and Australia services to its new North America-South America Colibri XPress service.