Turkey's manufacturing sector could take at least eight months to recover from the damage wrought by the earthquake at the start of February.
This is the assessment of Bindiya Vakil, CEO and co-founder of supply chain mapping and monitoring firm Resilinc, who told The Loadstar the country must expect a "very long and demanding" recovery process.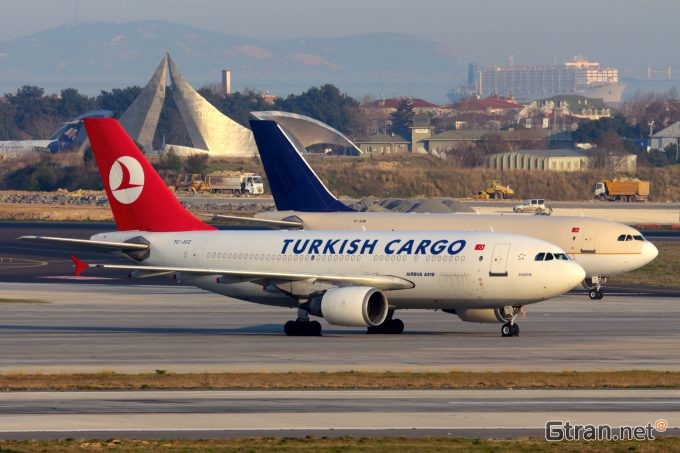 "Our calculations are based on historical data from similar events, combined with information we received directly from suppliers about the impact on their operations," Ms Vakil said.
"This eight-month recovery assessment means we estimate facilities to get back to their 'pre-disruption run rate' in 32 weeks, which, in practice, means returning to normal, the same as before the earthquake."
Industries hit include textiles, automotive, hi-tech, general manufacturing, consumer goods, oil and gas and industrial chemicals.
Resilinc has mapped 900 sites from industries it monitors (assembling, distribution, warehousing, manufacturing, fabrication and testing) following the earthquake on 6 February, that were "severely affected" and dealing with a subsequent "ripple effect".
"Every day reveals more devastation, and a second quake rocked Turkey's Hatay province, which was already heavily affected by the first," added Ms Vakil.
"For now, there's no change from our original assessment, but with more reports of structural damage and power outages, this may worsen the already very difficult situation for facilities trying to continue operating, the road to rebuilding and the ongoing humanitarian crisis."
Commentary from The Smart Cube noted this morning heavy economic losses for Turkey of between $2bn and $4bn.
Ritesh Kumar, director, procurement and supply chain intelligence said: "Exports of certain chemicals and plastics are set to decline for an extended period of time due to a rise in domestic demand in Turkey. The earthquake-affected region produces chemicals and plastics, such as polyester fibres and polymers, soda ash, and fertilisers. These chemicals are used across industries, such as textile, plastic, glass, primary packaging, and food processing machineries. Several chemicals companies in the affected region are yet to report any direct impact from the earthquake but are anticipating production and demand to be affected.
"Elsewhere, the steel industry in Turkey is also expected to remain restrained in the medium term. Although steel mills in Iskenderun – which account for more than 25% of Turkey's total steel production, with Turkey itself making up 2.1% of the global crude steel production market – escaped serious damage, they are facing logistic issues."
However, the earthquake region – which is very large and included areas in Syria – mostly impacted Turkish agricultural land, leading to some concerns over food production.
One source in Turkish logistics said the large loss of life could have administrative affects, as well as affecting labour forces and lead to the closure of some businesses.
"Up to 50,000 people have died, many of those will be someone's employees," said the source, adding: "It is a very resilient country, it always bounces back. Turkey will get stronger out of this."
Despite continuing difficulties, efforts to get supply chains moving again began in the immediate aftermath of the quake, demolishing damaged buildings and clearing debris. But ports can expect a longer wait, with the operator of Iskenderun, one of Turkey's largest in terms of revenue, confirming it remains closed, likely for several months.
"Fortunately, the first signs of recovery are being seen in airports, with Adana and Gaziantep operating again as usual," Ms Vakil continued. "Hatay Airport, in one of the worst-hit provinces, also resumed operations, but seems to have been affected by the most recent earthquake. Roads were badly damaged, as was rail transport."
In fact, some 750 miles of railway lines were damaged or badly affected by the quake and, while some have resumed operations, work continues on others.
Turkish Airlines, meanwhile has been supplying search and rescue teams as well as aid to affected areas and evacuating people. It has operated more than 1,300 evacuation flights, carrying some 230,000 people and their pets to safety. It has also flown-in some 16,000 tons of aid, free of charge, on nearly 200 freighter flights from 77 countries.
Turkish Airlines chairman Dr Ahmet Bolat said last week: "With the responsibility of being the national flag carrier, the 75,000-strong Turkish Airlines family is working with all officials … to mend the wounds caused by the earthquake. Within that framework, we will be building a Turkish Airlines neighbourhood, with 1,000 homes for those affected by the earthquake.
He added that the carrier had also donated TRY2bn ($105m), and he had personally added-in his March salary. And Turkish Cargo won an award at the Air Cargo Africa event last week, but declined to receive it at the formal ceremony, out of respect for the victims of the earthquakes.