Crew onboard the Zim Iberia have written to their crewing agents asking for redeployment after they claim they "feared for their safety" as they crossed the Pacific Ocean on an "unseaworthy" ship.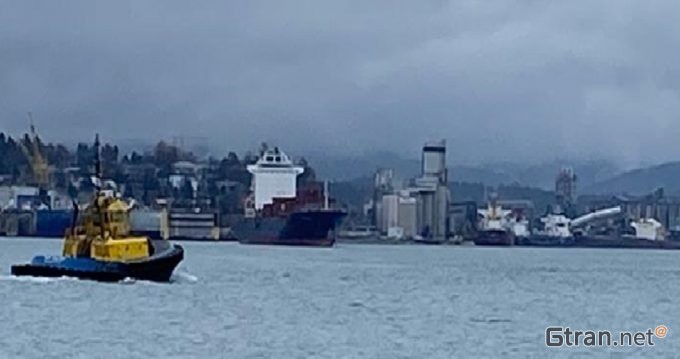 The 4,256 teu vessel, owned by Zim and under technical management by Hamburg-based Hammonia Reederei, sailed from Busan for Vancouver on 3 November with, according to a report, two of its four auxiliary engines out of commission and a third operating at about half power.
The report, seen by The Loadstar suggests not only was the auxiliary power insufficient for a journey across the Pacific, but other critical systems, including seawater cooling and main engine fuel supply, were suffering problems, while the main engine booster unit was also operating on reduced fuel supply pumps with no spare parts.
Moreover, pipes were leaking water into the engine room space said the report.
The crew contacted the International Transport Workers Federation (ITF) when owner Zim insisted the vessel make the return journey from Vancouver to Busan in a similar condition.
The ITF in Canada wrote to Transport Canada Port State Control and asked for a thorough inspection upon the vessel's arrival. The ship was subsequently detained for nine days.
In a letter to technical manager Hammonia, the ITF noted "the dangerous situation onboard Zim Iberia since November 3", and added: "The vessel's transit from Asia to Vancouver was undertaken with insufficient auxiliary engine support for safe navigation. Thankfully the vessel encountered fair seas and arrived safely."
However, the ITF went on to tell Hammonia: "The crew feared for the safety of the ship and for themselves, now they are being let down once again.
"It appears the company is trying to get class DNV and Flag State to allow yet another unsafe passage back to Asia with an underperforming AE1, a dead AE2, AE3 working and AE4 dead. More specifically, AE one is in need of a full overhaul and is only producing about 56-60% of the KW power."
The ship took over two weeks to reach Vancouver, was detained by the authorities for nine days and left on 29 November.
Asked about the challenging situation on Zim Iberia, Zim said it wanted to emphasise that the safety and welfare of the crew were a top priority.
Zim said Zim Iberia was managed by "a reputable third-party management company", and added: "The voyage in question has been approved by the relevant authorities and a reputable maritime class [DNV] prior to departure, according to best practice. However, the vessel encountered certain operational problems.
"In light of the technical situation, Zim interfered and instructed the management company of the vessel to enter into a repair programme. The ship will be laid up for repairs starting from 16 December at a shipyard in Korea."
In October 2021, when the Zim Kingston was caught in a storm off the coast of Vancouver Island's southern tip, the resulting stack collapse saw 110 containers, some with dangerous cargo, lost overboard, which went on to pollute the area around the stricken vessel.
Zim's reputation was severely damaged by the loss and environmental damage, and it has taken another blow recently when an old video emerged of a stack collapse to which an employee set music. Zim agreed the video should not have been made and that it was disrespectful and offensive.
But the carrier was unhappy that connections had been made to other incidents involving its ships.
It said: "We feel that connecting these separate and unrelated incidents out of thousands of safe and successful sailings is unfair and draws an inaccurate picture of Zim's strong commitment to seafarers' safety and welfare.
"Issues such as safe and secure workplace, fair terms of employment, access to medical care and decent working conditions are all included in the Maritime Labor Convention 2006 (MLC), to which all vessels under our operation are committed."
Zim Iberia is currently steaming south-west in the Sea of Japan and is expected to arrive in Busan tomorrow, before discharging its payload and heading for repairs.
Vancouver sources said: "No crew were replaced. They sailed with it. They got 1,200 KW out of the second generator."
This was considered safe enough for the journey across the Pacific.