Dear partners


We here to announce that Ballore Group Limited join as GT Tanzania VIP member
VIP Member ID:4253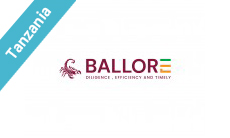 Company profile:
Ballore Group Limited (BGL), is a registered company with Incorporation No. 118182, it is among the best fast-growing companies in Tanzania. Ballore Group Limited( BGL) is a propiator to 4 extract companies; Ballore Fatma Logistics, Ballore Hawa Tech,Ballore Arafa Insurance Agency,Ballore Raiyyan Abroad university Scholarship. And we have invested primarily in Clearing and Forwarding , Information and Communication Technology, entertainment, Transportation, Consultants and Scholarship Services. We are now proud of more than 20 employees associated directly.
We have been established in 1990,during three decades of its growth , Ballore group limited (BGL) has developed an extensive logistics network of 200+ warehouses & port related infrastructure supported by 150+ trucks and rail assets across 20+ countries in Africa, resulting to creation of Ballore Group Limited (BGL) (SBFHRA), an end-to-end logistics service provider, offering logistics services e.g. freight forwarding, ocean & air freight, customs clearance, ship agency, ICD, CFS, general & customs bonded warehousing, transportation and project cargo handling across Africa.


Main service:
Road Freight

Containerized Cargo

Customs Agent (FCA)

Project & OOG Cargo

Agricultural Crops

Should you need any support,pls always contact and told them you are GT VIP to have further cooperation.
Contact person:Mr.Shaidu
GT web:https://www.gtran.net/com/ballore/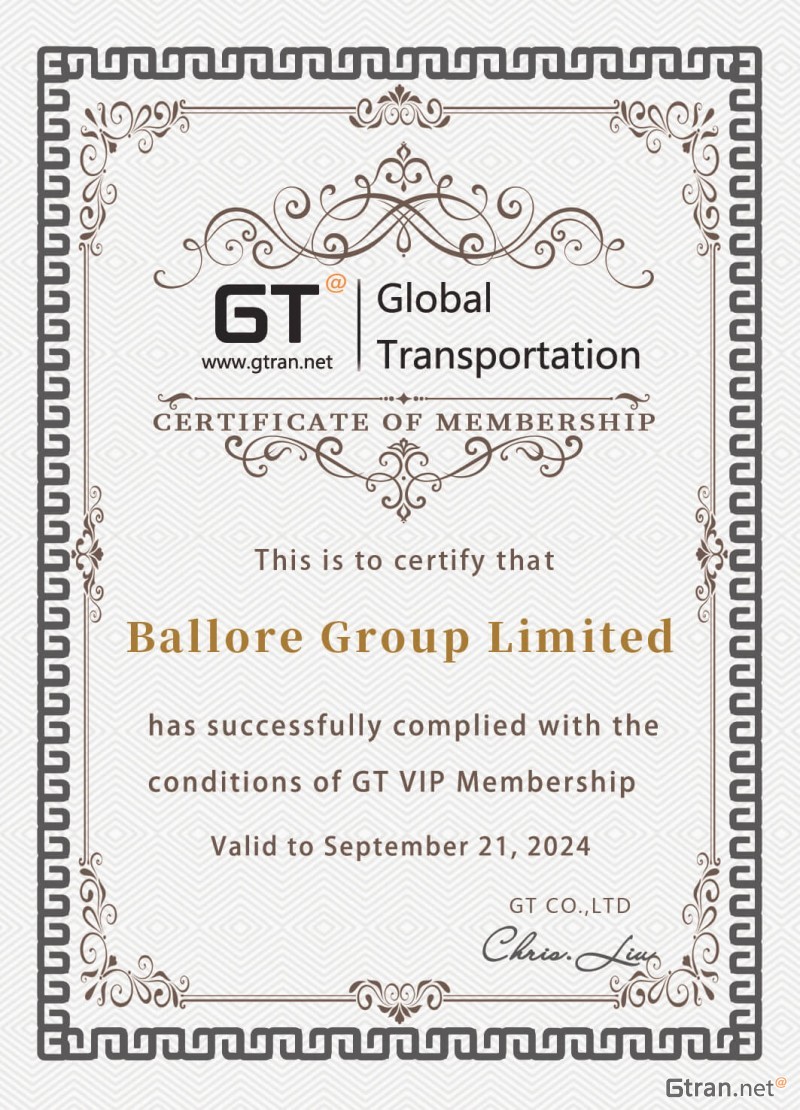 Any problem about GT, please feel free to contact GT assitance.