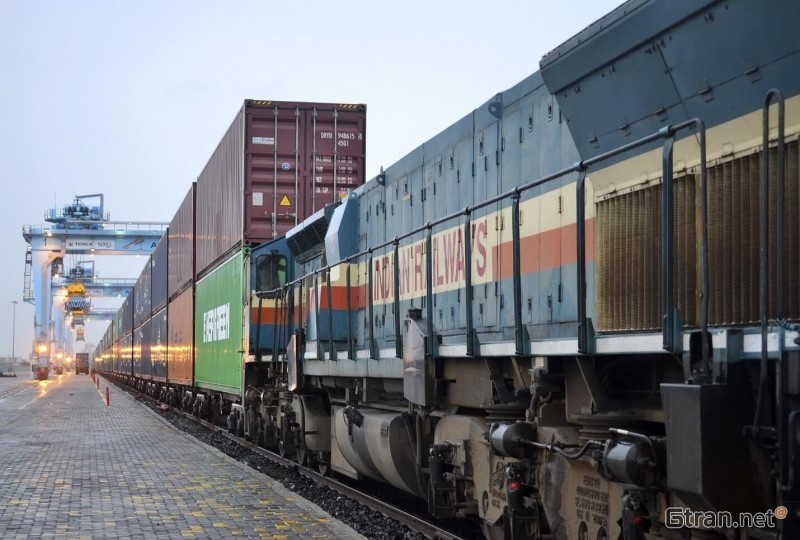 Rail freight transport is the use of railroads and trains to transport cargo as opposed to human passengers.
A freight train or goods train is a group of freight cars (US) or goods wagons (International Union of Railways) hauled by one or more locomotives on a railway, transporting cargo all or some of the way between the shipper and the intended destination as part of the logistics chain. Trains may haul bulk material, intermodal containers, general freight or specialized freight in purpose-designed cars. Rail freight practices and economics vary by country and region.
When considered in terms of ton-miles or tonne-kilometers hauled per unit of energy consumed, rail transport can be more efficient than other means of transportation. Maximum economies are typically realized with bulk commodities (e.g., coal), especially when hauled over long distances. However, shipment by rail is not as flexible as by the highway, which has resulted in much freight being hauled by truck, even over long distances. Moving goods by rail often involves transshipment costs, particularly when the shipper or receiver lack direct rail access. These costs may exceed that of operating the train itself, a factor that practices such as containerization aim to minimize.
Adba Shipping Enterprises forms through Pakistan Railway the life line of the country by catering to its needs for large scale movement of freight traffic. It not only contributes to its economic growth but also promotes national integration.
Our Railways endeavours to run the trains strictly in accordance to time table. The progressive freight train support organization operated by professional management and competent staff endeavours to provide reliable, competitive and economical service of recognized standards to its customers.
We provides an important mode of Transportation in the farthest corners of the country and brings them closer for Business. It has been a great integrating force and forms the life line of the country by catering to its needs for large scale movement of people and freight.