We here to announce that JACKY BITTON LINE LTD join as GT Israel VIP member.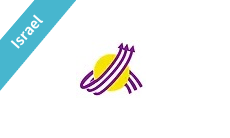 Company profile:
JACKY BITTON LINE LTD. is one of the leading and full services freight forwarding and logistics company based in RISHON LE ZIO, Israel found in 1988.
Established in 1988, still owned and managed by its founders, Jacky Bitton Line Ltd., brings more than just cargo.

As N.V.O.C.C., our job is to give you the best solution for your freight forwarding needs. Our flexible, tailor made solutions for any requirement, placed us as one of the major players in the field in Israel.

Whether it is by sea, air or land, our international multi-model innovative solutions, we make logistics easier. We believe that freight is more than just cargo, but connecting people across the globe.

That is why by choosing Jacky Line, no matter if you are a small company or governmental agency, you have chain of networks across the world that working for you, you have the best technology at use from door to door, anywhere, anytime.
Main services:
AIR FREIGHT SERVICE

SEA FREIGHT SERVICE

PROJECTS

CUSTOMS
We are in position of offering you complete supply chain services
Should you need any support,pls always contact them and told them you are GT VIP to have further cooperation.
Contact person:JACKY BITTON
GT Web: https://www.gtran.net/com/jackylines/