We here to announce that CONVOY SHIPPING SERVICES join as GT India VIP member.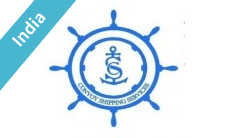 Company profile:
We draw strength from seasoned professionals in the logistics services industry with over 20 years of extensive and diverse experience in the logistics services industry. We are a leading NVOCC, international freight forwarder, transporter and CHA with operations around the world. We, as a NVOCC, sign contracts with Shipping Lines to guarantee the shipment of a certain number of units each year. In return, the Shipping Line offers favorable service with best ocean freight rates to us. We are headquartered in Mumbai and operate pan-India and globally. We handle all types of sea, air, road and rail transport. When we transport our customers' goods, our goal is to get your goods to their destination in a timely and safe manner. We are a reputed freight forwarding agency providing premium freight forwarding services from India.We are also specialized in handling CROSS TRADE and ODC shipments.
We have well-trained professionals with a thorough understanding of tariff schedules and customs regulations, and stay abreast of revisions to laws and administrative regulations. This facilitates easy customs clearance of goods. We provide all pre-shipment and post-shipment services, including import and export regulatory guidance, enabling customers to complete business transactions in the shortest possible time without any hassle. As a customs clearance agency association, our mission is to provide high-quality international freight forwarding services for air and sea cargo.
We ensure safety of your belongings by monitoring every stage of the process. We will deliver without restrictions on volume or destination. Our services are considered to be the best in the industry and it is only because we stick up toour word.

Main service:
NVOCC

FREIGHT FORWARDING - AIR / SEA

CUSTOMS CLEARANCE

TRANSPORTATION

WAREHOUSE
Our mission is to provide the most economical & suitable services to the trade.
Should you need any support,pls always contact them and told them you are GT VIP to have further cooperation.
Contact person: Hemlata Shinde
GT Web: https://www.gtran.net/com/hemlata/