We here to announce that Savannah Freight Forwarding Ltd join as GT Ghana VIP member.
VIP Member ID:4298
Company profile:
Our Company was founded in 1998.
We are Logistics and Supply Chain Management Company dealing in Cargo Consolidation/ Handling, import and Export, Customs Clearance, Warehousing, Transit, Air, Sea and Land Freight Forwarding and Transportation.
Our services :
Air freight,Seafreight,Cargo Consolidation,Customs Clearance,Logistics,Transportation,Transit
Should you need any support,pls always contact them and told them you are GT VIP to have further cooperation.
Contact person: Mr. Adams Choro Padoh
Web:https://www.gtran.net/com/savanafreight/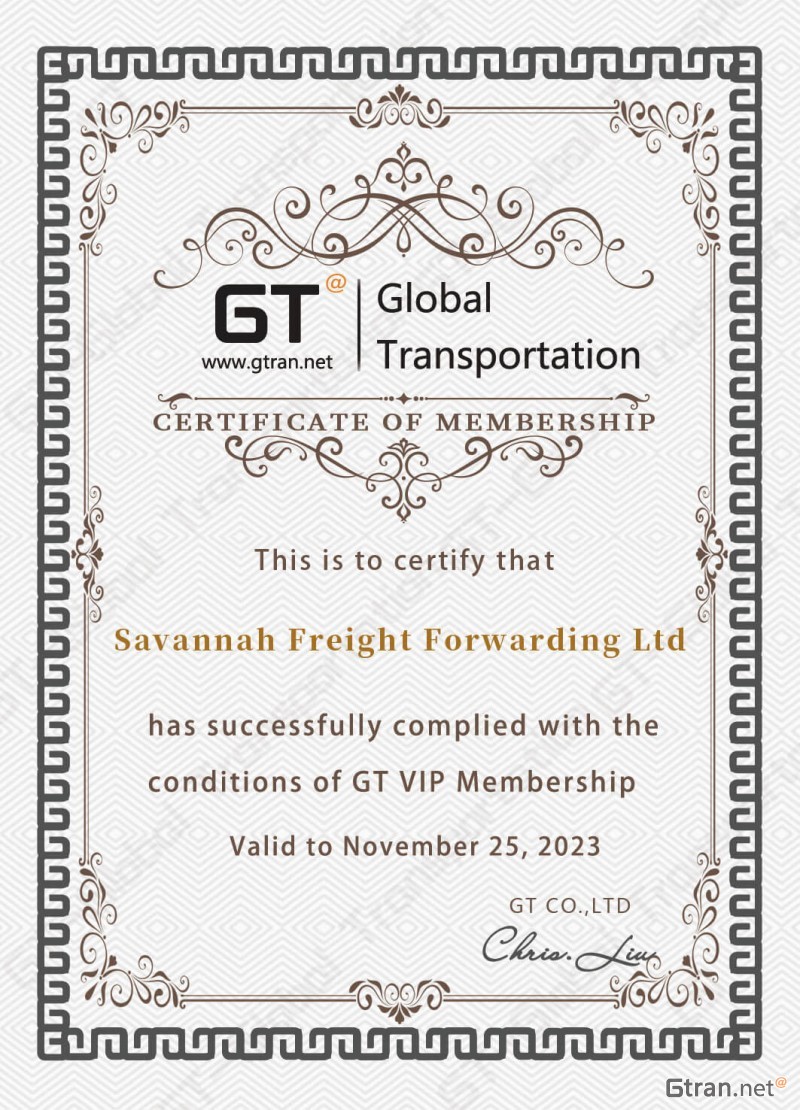 Should you have any problem about GT , I am here to assit.
Any problem about GT, pls fell free to contact Ms.Carol at: carol@gtran.net.