We here to announce that New Lite Shipping Pvt.Ltd join as GT Indian VIP member.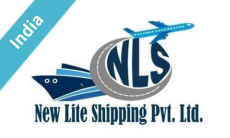 Company profile:
New Lite Shipping Pvt Ltd is an Indian container transportation and shipping company. Headquartered in New Delhi, New Lite Shipping Pvt Ltd is a global containerized-freight shipping company.
Its principal trading routes are the Far East to North America,Central America and the Caribbean the Far east to northern Europe and the east Mediterranean Europe to the east coast of North America the Far East to Australia,Mauritius,
South Africa and South America; and an intra-Asia service linking ports in Asia to the Middle East, Persian Gulf and the Red Sea.
With over 150 container ships it is part of the New Lite Shipping Pvt Ltd of transportation firms and associated companies.
The Vision of NEW LITE is to be a leading logistics service provider by constantly innovating to build and operate an integrated world of logistics services that provides absolute customer satisfaction. We work with a mission to provide to the customer, a one-stop logistics solution.
Whatever the need and however small the order, we work to give you the best possible solutions at the most reasonable and legitimate prices.
Main service:
SEA FREIGHT SERVICE

ConSTRUCTION OF ConTAINERS and SHIPS

MANAGEMENT of PORTS
Should you need any support,pls always contact them and told them you are GT VIP to have further cooperation.
Contact person: AMITA
GT Web: https://www.gtran.net/com/amita_2806/