We here to announce that JETA LOJISTIK DIS TIC VE LTD STI join as GT Turkiye VIP member.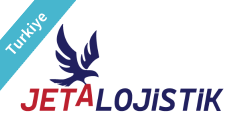 Company profile:
JETA LOJISTIK DIS TIC VE LTD STI. is one of the leading and full services freight forwarding and logistics company based in Konak - IZMIR, Turkiye found in 2022.
As your freight forwarder and logistics expert, provides everything you need to move your cargo anywhere in the world.Our strong global network enable us to serve the best logistic interests of our valuable customers.
We provide the necessary organizations for your cargoes departing by road, sea and air to reach their final destination. Apart from standard loading,we also provide services in project transportation, factory transportation, dangerous goods transportation and customs clearance. We strive to provide reliable, fast, economical and easy service to our valued business partners.Customer satisfaction is the vital element of our services that is why we always try to facilitate our valued customers
From the first query to the delivery of shipment at destination.Our staff is high qualified, competent, experienced and always able to fit the individual range of demands as well as define the right rules of cooperation wherever you wish and always find solutions in situation where others give up.Our company will be honored if we can have a formal communication with you any time convenient in your schedule to enable us to make personal presentation.
Main service:
AIR FREIGHT SERVICE

SEA FREIGHT SERVICE

ROAD FREIGHT SERVICE

JETA LOGISTICS

SAFE TRANSPORTATION



Should you need any support,pls always contact them and told them you are GT VIP to have further cooperation.
Contact person: Aslı SUBAŞI
GT Web: https://www.gtran.net/com/jetalojistik/