Dear partners.

We here to announce that GD LOGISTICS TRADE ET SERVICES join as GT TOGO VIP member .
VIP Member ID:4129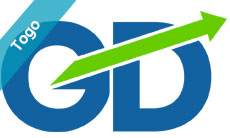 GD LOGISTICS TRADE ET SERVICES, one of the esteemed organizations in import-export based in Republic of TOGO, has become a leader in providing logistics, transport, commerce and supply chain management solutions in West Africa over years. We set ourselves apart from the competition by offering more flexibility in service and efficiency while focusing on creating customized solutions for our customers. One way we do this is by operating around the clock, 365 days a year with a worldwide network of logistics professionals focused solely on serving our dream which is to always satisfy our customers.
GD LOGISTICS TRADE ET SERVICES offers simple, yet economical and superior logistics solutions to its clients through an extensive network of its own offices and business partners around the world. Geographical expansion has always been the key note to corporate strategy. Through large volumes handled by Global Cargo System with utmost tactfulness, efficiency and care, we have been able to generate economies of scale which in turn evolved to competitive freight rates for our valued clients. Our increasing market share and continual support from our long standing clients and new clientele bear testimony to our success and growth.
Scouring this highly competitive world of shipping and freight forwarding, where cost, efficiency and speed of delivery are important ingredients to customer satisfaction, GD LOGISTICS TRADE ET SERVICES has supplemented key measures of service based on its experience and supported with highly technological back-end support systems and innovative amenities.
Our services
• Transit/Shipping
GD LOGISTICS TRADE ET SERVICES is a one-stop shipping company, engaging in the businesses of:
- Supply Chain Management -
Freight /Global Logistics Services
- Projects cargo - Ship Agency and Management
- Break bulk
- Customs Clearance
- import/Export
- Total Logistics Support
• Sea Freight
We offer a comprehensive range of shipping Services:
Chartering, Break-bulk, Sea freight, documentation, Customs clearance, import & Export Consolidation, Enhanced quality for Speed and Accuracy
• Air Freight
We have a network of associates around the world, Air provides access to all markets, and we provide door to door air freight services, airport to airport transport, sea-air combined transport, Customs clearance & local handling.
• Road Freight
Holding powerful transportation Fulfilling capability with vehicles team Inland trucking within Benin we handle your reliable Shipment of cargoes of the most extreme tonnage and Proportions.
• Consignment of Ships – Repairing of Vessels
We provide services like
- Crew changing,
- Making cash available for Master,
- Maritime affairs,
- Supply of ships,
- Supply of petroleum products,
- Vessel management,
- Chartering of ships,
- Ships handling,
- Provision of maritime and offshore services,
- Waste handling and ship maintainance and assistance to ships.
- Chip chandler
• Commercial centre
We offer a comprehensive portfolio of services such as supply chain, trade processing, financing, customs clearance, Duty Payment, nationwide delivery in the most reliable and efficient way. * Logistics We have been providing logistics services such as customs broker & Valued-added services (C/O Fumigation, Insurance…), import/Export consultancy, project & exhibition cargoes
delivery, local inland haulage and forwarding services, door to door delivery, cross-border services to Mali, Burkina-Faso, Niger...
• Warehousing & Storage
We offer warehousing services such as whole warehouse rental, bonded warehouse, mortgaged cargo management services for banks, warehousing & distribution, warehousing & services (stuffing/unstuffing, labeling, crating, wrapping
Should you need any support from Greece , pls always contact them and told them you are GT VIP to have further cooperation.
Contact person: AMA LAYE
Web:https://www.gtran.net/com/gdlogisticstrade/
Should you have any problem about GT , I am here to assit.