Dear partners.

We here to announce that BSM GLOBAL LOGISTICS (T) LTD join as GT Tanzania VIP member .
VIP Member ID:4131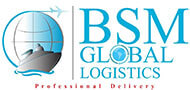 Started in 2008 as Transportation Company (by the time known as Globaric)
❑ Specialized on Over-Sized Cargo (ODC), Containerized and Break Bulk
❑ Grew steadily, from a secondhand tri-axle trailer to 25 Flat Bed Trucks and 7 Lowbed Trailers
❑ In 2019, BSM Global Logistics (BGL) was registered
❑ BGL is Licensed to Customs Brokerage
VISION & MISSION
❑ BGL is A Reliable Partner
❑ Quality, Cost & Time Conscious
❑ Equal Partnerships with Employees, Customers and Suppliers.
❑ Combines commitments, creativity and technologies
❑ Provides Solutions to Supply Chain Management
❑ Experienced on Operational Complexities
REGISTRATIONS, CERTIFICATIONS & MEMBERSHIPS
❑ Customs Agents Membership
❑ TAFFA Membership, No. 00773
❑ BRELA Registration, No. 139958418
❑ Customs Clearing License No. 100688
❑ TASAC Membership No. CLF100870220
❑Tax Compliant, Tax Clearance Certificate No. 131-0082-7053
❑PROUD CLEAN LEGAL PARTNER !!!
OUR BUSINESS
❑ Customs Brokerage
❑ Airfreight Consignments
❑ General Seafreight (import, Export and Transit)
❑ Overland Transportation (In & Out of Gauge)
❑ General Project Logistics
Should you need any support from Tanzania , pls always contact them and told them you are GT VIP to have further cooperation.
Contact person: Ally BUNU
Web:https://www.gtran.net/com/bsmgloballogistics/
Should you have any problem about GT , I am here to assit.