We here to announce that Inter-Trade Freight Services join as GT South Africa VIP member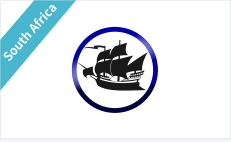 Company profile:
Inter-Trade Freight Services is a registered shipping company whose staff have over 30 years experience in the shipping industry. Our business is mainly import and export LCL and FCL. With our extensive network of import agents in China/Singapore/Korea/Taiwan and UK, we are able to provide door-to-door service according to customers' needs and requirements. We have a global network of agents on the export side and are able to handle LCL and FCL shipments to West and East Africa/Europe/UK/Far East and USA.We also specialize in road transport in border countries such as Zimbabwe/Zambia, Botswana/Maseru and Swaziland. Since our inception we have incorporated air freight into our offering.

"Inter-Trade Freight services was established on the 1st March 2017 and based on the number of years of experience behind me, 30 years to be exact. During this time the customers that I interacted with, since the start of my career, are the same customers that I am still communicating with today. They remember me and I remember them.The motivation behind establishing Inter-Trade Freight Services, was the fact that I was successfully growing someone else's company by putting in the effort/energy and strength as if it was my own company, and this made me realize that if I could do this for someone else, why not do it for my own clients. One of the key elements for the Vision I have for this company is that relationships are built on respect for people no matter who they are. Staff should be treated as you would treat your customer and your customer should be treated as your key to success. For the last 30 years, I cannot count the number of customers I have crossed paths with and I can confidently say that I have never offered bad customer service. Being new in the shipping market and with so many companies competing for the same business, why should you make use of Inter-trade Freight Services? Well at At Inter-Trade Freight Services you receive hands on Customer service and problem solutions directly from management. Turn- around time on normal quotations are 10 to 15 minutes. How Many directors can say they have a personal touch with all of their customers and not just their 'personal favorite' customers." - Feroza Mahomed Ally


Main service:
EXPORT SEA FREIGHT SERVICE

import SEA FREIGHT SERVICE

LCL OVER BORDER - TRUCK SERVICES

FCL SERVICES ON import AND EXPORT AVAILABLE
Should you need any support,pls always contact them and told them you are GT VIP to have further cooperation.
Contact person: Feroza Mahomed Ally
GT Web: https://www.gtran.net/com/feroza/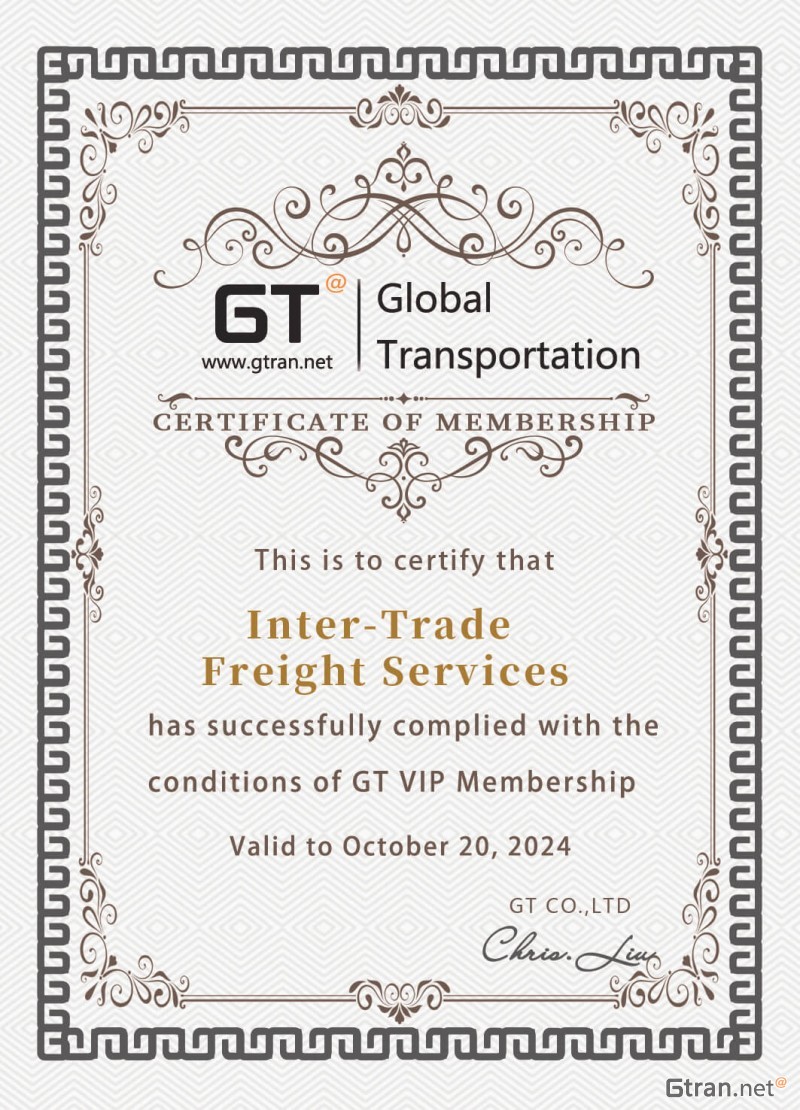 Any problem about GT, pls fell free to contact GT assitance.